Can I Buy a Home Without a Down Payment?
February 19, 2014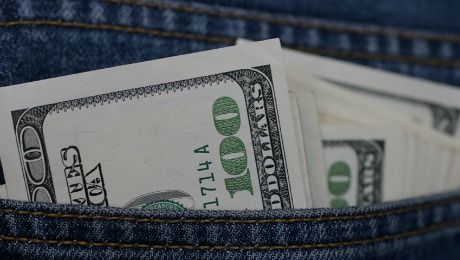 If recent news regarding home affordability has you down, remember, where there's a will there's a way! A combination of short supplies and higher demand have resulted in higher home values in many US markets. These factors combined with a slight uptick in mortgage rates have caused those who've been on the brink of a home purchase to regret not acting sooner.
Ahhh…hindsight.
Of course, a prospective home buyer, especially one taking the plunge for the first time, can only act when all of the pieces of the puzzle come together. In addition to finding the right property, there is also the question of how to pay for it.
Coming up with the 5-20% down payment required for many conventional loans often proves to be a major hurdle. Consider that the NAR's most recent data for the national median home price for all housing types was $199,500. That means a typical 20 percent down payment would be $39,900. If that figure sounds like an impossibility, be aware there are programs offered by several governmental agencies that allow qualified home buyers to put little to no money down on their home purchase. The Federal Housing Administration, the U.S. Department of Agriculture and the Veteran's Administration, all have loan programs that make buying a home easier. And, eLEND offers financing solutions backed by all three agencies!
Federal Housing Administration-FHA
In 2014, the FHA will celebrate its 80th anniversary of making home ownership a possibility for Americans unable to afford a typical down payment. FHA was established in the wake of the Great Depression, when the rates of foreclosures and loan defaults were high. FHA loans are guaranteed by the Federal Housing Administration and provided by an FHA approved lender (which eLEND is). Recent changes made to the programs falling under the FHA umbrella have made home ownership attainable for millions of Americans.
Although home buyers who qualify for an FHA loan are responsible for securing a down payment, it may be considerably less than amounts required through Fannie Mae and Freddie Mac agencies' products. For qualifying first time home buyers, FHA loans may also make certain tax credits possible (consult a licensed tax professional for information).
Financing a home purchase through the FHA also allows for some flexibility. The loans are not just for single-family homes. For qualified residences, they may be available for 1 to 4 unit properties. Also within the FHA program, there are mortgages called 203K loan that covers the cost of buying a fixer-upper and making the necessary repairs. There are FHA loans available for manufactured and modular housing as well! Programs are in place for those who own the land where the home will be located. For full details, visit their website or call an eLEND mortgage professional at 800-634-8616.

USDA Rural Housing Loans
For those outside of the military who need a zero money down opportunity to buy a home, a USDA Rural Housing loan may be just the solution. The US Department of Agriculture began the program in 1949 with a goal of enabling citizens in rural areas the chance of home ownership. Prospective home buyers who meet the eligibility requirements are matched with properties that fall under the USDA's eligibility profile. The USDA works with carefully selected mortgage lenders in all 50 states. The USDA also acts as a safety net by providing a repayment guarantee should the recipients ever default on their loans. This partnership has paved the way for over 2.7 million rural citizens to buy homes since the program began.
In 2009, several changes were made in conjunction with the 2009 American Recovery and Reinvestment Act. Now the guidelines are not as strict as they were previously. The program has evolved to better serve low-income families and individuals with less than perfect credit. Presently, these loans are available as 30 year fixed rate loans.
Another benefit is that borrowers do not have to take out expensive monthly mortgage insurance. For those properties deemed "fixer-uppers," the cost of repairs may be potentially included in the loan at no additional charge to the homeowner. A USDA Rural Housing loan can be used to purchase or refinance, as long as the property in question is the primary residence of the borrower.
There are USDA eligible properties across the country and many are close to some of the nation's fastest growing cities, such as Minneapolis, MN, Bend, OR, Little Rock, AR, and Austin, TX. Even if you live in a highly developed area, you may still be eligible for a USDA Rural Housing loan if you purchase just outside the city limits.
Veterans Administration-VA Loans
The Veterans Administration Loan Guaranty Program was started in 1944 to assist members of the U.S. military that had returned from active service, the opportunity to buy a home of their own. Since that time, over 18 million active duty, retired, and reservist members of the military have experienced the reality of home ownership. Since the federal government backs the loans, military borrowers benefit from very competitive rates and terms offered by VA-approved lenders.
In an effort to assist those who have served their country, the underwriting standards for VA loans can be slightly less restrictive than for conventional loans. No monthly private mortgage insurance (PMI) is required either, which conventional borrowers must typically pay monthly unless they put down a minimum of 20% of the loan amount. Additionally, the guidelines are quite flexible and there are no prepayment penalties. To learn more about VA loans and their eligibility requirements, check out their benefits page or the VA loans page on our website.
Subscribe To Our Newsletter
Sign up with your email address to receive news and updates.