What You Should Know Before Signing an As-Is Addendum
September 11, 2013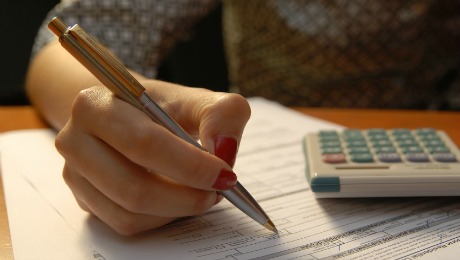 With the housing market recently recovered from a huge influx of distressed homes, those who have been watching have likely seen a lot of "as-is" listings. Homes that are being sold "as-is" can sometimes be attractive to investors, those looking for a bargain, and those who can handle a fixer-upper. However, there are some risks involved in buying a home as-is, even if the home isn't a foreclosure.
When you buy a home that is being sold as-is, you are agreeing to make the purchase without negotiating or requesting repairs. Naturally, you'll be expected to sign a contract that says you are buying the home with this understanding. This is known as the "as-is" addendum. An as-is addendum is a piece documentation that will go along with your purchase contract and it will draw definitive lines as far as what the obligations of the buyer and seller.
What an As-is Addendum Does:
"as-is." In other words, the buyer is purchasing the home in the current state it is in, at the time of contract/closing, without the expectation of repairs/upgrades on the seller's part.
What an As-Is Addendum Does Not:
An as-is addendum does not prevent the buyer from getting a home inspection. A home inspection is a very important part of the home buying process, and can offer highly valuable insight into the home's structural condition, the estimated cost of repairs, etc. Anyone who is considering buying a home "as-is" should absolutely get a home inspection. Just be aware that the problems your inspector uncovers are not likely to be fixed by the seller. You will have to make the decision between taking on the extra work and cost of repairs, or walking away. You may be able to negotiate a lower price, but don't expect to negotiate repairs.
Why Would Someone Request an "As-Is" Addendum if the Home Isn't a Foreclosure?
There are a number of reasons someone would sell a home as-is, even if the home is not a foreclosure or short sale. Sometimes, home sellers simply can't afford to pay for repairs. They may have lost their job recently or are already taking a loss with the sale. Maybe they bought their home at the market's peak and are unable to sell the home for anything close to what they paid. If the sellers are already taking a hit, they're unlikely to want to put more money into the home for repairs and upgrades.
Elderly homeowners sometimes sell homes as-is because they are physically unable to complete home repairs, are on a fixed income and can't afford to hire someone, or both.
Should I Hire a Lawyer?
If you're considering buying a home with an as-is addendums, hiring an experienced real estate lawyer is often recommended. Your real estate agent will likely be able to explain the as-is addendum to you, but keep in mind that they are not legal experts. They are real estate experts. A good real estate lawyer can not only explain the addendum to you, he or she can also offer advice on whether or not the document is worded in such a way that it will protect your interests. When it comes to legal contracts, the language is very important. A misunderstood sentence or word can cause confusion and regret later on, so hiring a lawyer to interpret it for you (or possibly redraft a new version) is a wise choice.
Your real estate agent should be able to recommend a few good real estate lawyers in the area that they have worked with, but don't feel obligated to hire one your agent recommends. You should also get recommendations from friends or coworkers or family members. Remember, buying a home is a huge commitment – both financially and legally. Don't enter into the transaction lightly.
Are All As-Is Addendum the Same?
No. Different states have different versions of as-is addendums, and some are a little more clearly worded than others. If you'd like to see an example of an as-is addendum in your state, contact your local Realtors Association. To give you an idea of what one looks like, here's a PDF of an Illinois as-is addendum from the Chicago Association of Realtors.
If I sign an as-is addendum, and the home experiences additional damage before close of escrow, do I still have to buy?
Most as-is addendums will state that the property is expected to remain in no less than the same general condition as at the time of acceptance. In other words, if you sign the addendum and then the next day a major storm hits or the seller trashes the house, you should not be required to follow through with the deal. Again, it's best to hire a real estate lawyer if you feel at all unsure of how the addendum is worded or if you would like additional explanation.
—
Please consult with a licensed real estate professional and attorney when entering into a real estate contract.
Subscribe To Our Newsletter
Sign up with your email address to receive news and updates.