New QRM Rule Offers Less Restrictive Down Payment Options
September 20, 2013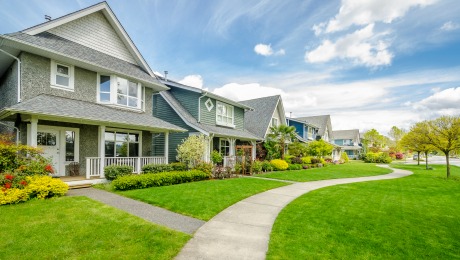 Back in late August, federal regulators proposed a new rule that would make mortgage lending standards less restrictive.
The new Qualified Residential Mortgage (QRM) rule eliminates much stricter down payment requirements that the previous version of QRM would have imposed. With the new rule, QRM will be aligned with the Consumer Financial Protection Bureau's Qualified Mortgage (QM) rule, which was finalized earlier this year but according to the CFPB, it will not go into effect until January 10, 2014.
In order to fully understand the new QRM rule and its benefits, consumers should understand the requirements of the CFPB's QM rule. Under the CFPB's QM rule, lenders are required to underwrite home loans based on the borrower's ability to repay the loan. This protective measure not only shields borrowers from getting into loans that they are financially unprepared to handle, it also protects lenders from the risk of default. Since there are mutual protections granted from the CFPB's rule, it's considered a win-win decision. Also, the CFPB's rule did not have any set rules requiring lenders to ask for a minimum down payment.
The previously proposed version of QRM would have taken the borrower's "ability to repay" criteria a step further by demanding a 20 percent down payment from borrowers. This rule was developed with the intention of preventing underqualified borrowers from taking out mortgages they couldn't handle, but housing advocates and mortgage industry members argued that it was too restrictive. Instead of protecting the lenders and borrowers from taking on too much financial risk, these groups claimed the down payment rule prevented many qualified and responsible low- to middle-income borrowers from entering the market.
The new QRM rule, which would eliminate the 20 percent down payment requirement, was presented jointly by six government agencies and backed by both mortgage industry pros and consumer advocates. This is pretty impressive, seeing as how these two interest groups rarely see eye-to-eye on things.
Chris Estes, president and CEO of the National Housing Conference recently expressed his approval for the proposed QRM rule in a recent CBS news article:
"This new proposal shows that regulators listened to the comments from the wide range of stakeholders involved. Aligning the QRM rule with the QM rules will allow more American families to become homeowners and ensures that housing markets can remain strong in the future. This is especially important for communities that are still rebuilding from the foreclosure crisis."
The National Association of Realtors President Gary Thomas also voiced his support, calling it "a victory for home buyers and the future of homeownership in this country."
It should be noted, that the newly proposed QRM rule does not necessarily mean that borrowers will not be asked to make a down payment when they take out a mortgage. Different lenders will still have their own requirements for approving a borrower for a certain interest rate, and making a substantial down payment can help borrowers qualify for a lower rate. Likewise, many home loans will still require at least 20 percent down if the borrower wishes to avoid paying costly private mortgage insurance.
To learn more about mortgage options for people with little to no money to put down, contact eLEND and ask about affordable home financing programs. Some home loans only require 3.5 percent down, such as the FHA mortgage option. Others, like the USDA Rural Housing Loan or a VA loan, require zero money down.
News Source: CBS Money Watch
Subscribe To Our Newsletter
Sign up with your email address to receive news and updates.