Existing Home Sales Rise in August 2013
September 27, 2013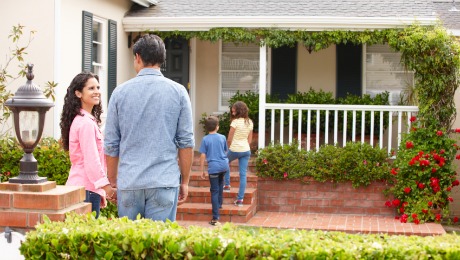 The real estate market had a pretty good month in August, particularly in the existing home sales segment. According to information from the National Association of Realtors, existing home sales not only increased in August, they reached the highest level in six and a half years.
Existing home sales, which are completed transactions that include single-family homes, townhomes, condos and co-ops, rose 1.7 percent to a seasonally adjusted annual rate of 5.48 million in August from 5.39 in July. August's existing home sales are 13.2 percent higher than they were in August 2012.
A Temporary Peak?
According to a recent NAR press release, sales are at the highest pace since February 2007, when they hit 5.79 million, and have remained above year-ago levels for the past 26 months.
The median home price also continued on its upward path, with August marking the ninth consecutive month of double-digit, year-over-year increases. The national median existing-home price for all housing types was $212,100 in August, up 14.7 percent from August 2012. This marks the strongest year-over-year price gain since October 2005 when the median rose 16.6 percent, and marks 18 consecutive months of year-over-year price increases.
According to Lawrence Yun, chief economist for NAR, the market may be experiencing a temporary peak.
"Rising mortgage interest rates pushed more buyers to close deals, but monthly sales are likely to be uneven in the months ahead from several market frictions," Yun said. "Tight inventory is limiting choices in many areas, higher mortgage interest rates mean affordability isn't as favorable as it was, and restrictive mortgage lending standards are keeping some otherwise qualified buyers from completing a purchase."
While it is true that mortgage rates have increased slightly, things aren't as dire as Mr. Yun makes it sound. Rates are still near historic lows, there are several affordable government-insured home loan options on the market today, and most lending institutions have eased back on the overly-tight credit crunch. And with eLEND's Rate Assurance, our borrowers can have the peace of mind knowing that, despite rates being volatile, you will be eligible for a free float-down if rates move down .25% or more prior to your lock expiration.
Here are a few more highlights from the NAR market research:
Foreclosures and short sales accounted for 12 percent of August sales, down from 15 percent in July, and is the lowest share since monthly tracking began in October 2008.
The median days on market (DOM) for all homes was 43 days in August, up slightly from 42 days in July, but is much lower than the 70 DOM recorded in August 2012.
Regionally, existing home sales increased month-over-month in both the Midwest and the South. Existing home sales in the Northeast remained unchanged and the West experienced a minor decline. All regions, however, had year-over-year gains.
For further details, read the NAR press release here: http://www.realtor.org/news-releases/2013/09/august-existing-home-sales-rise-limited-inventory-continues-to-push-prices
Subscribe To Our Newsletter
Sign up with your email address to receive news and updates.