Singles Make Up One Fourth of All Home Buyers
October 18, 2013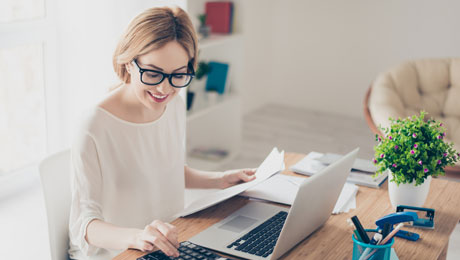 The number of home buyers who are single has been on the rise recently, with more Americans choosing to live alone or wait until marriage. According to recent information from the National Association of Realtors (NAR), singles made up one quarter of all home buyers last year. MSN Real Estate also reported on this trend, stating that there's a definite trend among this growing segment of the U.S. population.
But what is driving this trend? Lifestyle choice, apparently, has shifted greatly in the last several decades, with more Americans choosing to hold off on tying the knot. In addition to marrying later in life, there have also been reports of higher divorce rates, which means that more people who were once married are now buying homes on their own.
There are two specific demographics that have come to the forefront of the solo home buyer trend: Young buyers between 18-34, and women. According to sociologist Eric Klineber, author of "Going Solo: The Extraordinary Rise and Surprising Appeal of Living Alone," the 18-34 age bracket is the fastest-growing group of people living on their own. As for women, there are considerably more female Americans living solo than male Americans. In fact, only 14 million men live alone. Although that sounds like a huge number, it's quite lower than the 18 million women that live alone.
The Joint Center for Housing Studies says there are three main reasons single women choose to purchase a home:
Having a strong desire to nest.
The desire to relocate closer to family or a job opportunity.
The need for more space.
Another interesting fact, the majority of solo households are located in cities and metro areas, as opposed to more rural locations. While it's tough to say for sure, this could be due to the fact that single people rely more on convenience and easy access to a variety of resources, including employment, medical services and retail stores. Singles may also be more drawn to low-maintenance homes, such as condominiums or townhome communities where amenities are more plentiful and the burden of extra repairs and maintenance is eased.
According to the NAR, single home buyers do face unique challenges in the market. Qualifying for a mortgage is one of the biggest hurdles, as relying on only one income and credit score can make a single home buyer's choices fairly limited. Nevertheless, with the market continuing to improve and mortgage rates remaining near historic lows, its no surprise that the number of younger, single buyers are on the rise.
Are you a solo home shopper looking for your next residence? Here are a few tips to keep in mind:
Begin saving as soon as possible. Most mortgages require a down payment of at least 20 percent to avoid private mortgage insurance. The sooner you can save money, the better. Of course, there are some options for low and zero down payment home loans. Talk to a mortgage professional to find out if you qualify for one of these programs.
Take care of your credit. Don't let your credit cards dominate your financial life. Maintain a healthy credit score and be sure to check your reports once a year for any errors. Mortgage lenders will take a close look at your credit history, so you should make sure you're doing whatever you can to keep it positive.
Consider your needs. If you know what you need before you begin your home search, it will be a lot easier to weed out the listings that won't work for you. If you're a nurse who works the night shift, for example, you probably won't want to buy a condo in an urban area that has a lot of street noise during the day. If you have a dog and need a home with a fenced-in yard, look for a home that already has one installed. This will save you the extra time and expense of building one yourself or having to hire someone else to do it.
Be mindful of your own limitations. Even if you qualify to finance a huge $500,000 home with a sprawling yard and in-ground pool, that doesn't mean it's the right choice. Consider all the work and time it will take to maintain a house that size. Also consider the higher insurance premium you could be stuck with if your home has a pool or is located near a body of water.
Take things slow. Even though it might be tempting to make an offer after spending only 20 minutes in what you think is the home of your dreams, most real estate agents will advise you to not make a hasty decision. Sleep on it, go back for another showing, drive by the home at different times of the day to get a feel for the neighborhood, do a little research on the area, etc. This is the best way to make an educated decision that isn't based on just emotion, and it can help you avoid the terrible feeling of buyer's remorse later on.
Subscribe To Our Newsletter
Sign up with your email address to receive news and updates.