Little Known Facts About Real Estate Agents
October 27, 2013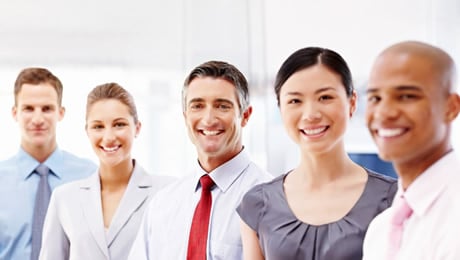 Have you ever wondered what all goes into being a real estate agent? Perhaps you've been curious about what your agent "does all day" when they aren't hosting open houses or showing properties to potential buyers. Maybe you've been considering taking on this profession yourself. Either way, the work behind being a real estate agent is something that's often overlooked or misunderstood.
Back in August, Inman contributer Seth Price developed an eye-opening infographic that gave viewers a more in-depth look at this profession. Titled, The Secret Life of a Real Estate Agent, the infographic presents some pretty interesting and revealing statistics. For instance, did you know that 55 percent of agents spend more than $1,000 a year on transportation costs? Or that 60 percent of agents prospect for leads on a daily basis?
According to Price, the term "real estate agent" is misleading, both in the industry and to the general public. He says that real estate is about more than just getting a license and liking houses.
"Real estate is inherently a local relationship business that requires domain knowledge on a street-by-street level, understanding of unique property types and market specialization, awareness of national financial trends and a professional infrastructure to shepherd deals through a maze of regulation." – Seth Price, Inman.com
The stats and facts presented in Price's infographic relied on a survey in which hundreds of working real estate agents weighed in on various aspects of their career. The infographic also pulled information from the 2013 National Association of Realtors Member Profile, which was used to create a "portrait" of the average real estate agent in the United States.
According to the graphic, the average real estate agent is a 57 year old female with more than 10 years experience. This may come as a surprise to many, as the real estate world seems to be chock full of young agents who are fresh out of school. While this may be the case, the stats seem to infer that a lot of the younger agents may not stick around very long. The ones that do, however, seem to understand that success in real estate takes time.
According to the infographic, 78 percent of agents were on the job for six months or more before being able to financially support themselves. This leads us to believe that real estate is about investment. In order to "make it," agents may do well to begin with the understanding that success will come as a result of hard work and building relationships over time.
Want to learn more? Here's the full infographic for your viewing pleasure, courtesy of Inman.com:
More Real Estate Related Topics:
Subscribe To Our Newsletter
Sign up with your email address to receive news and updates.