More Homeowners Tapping Into Equity
November 3, 2013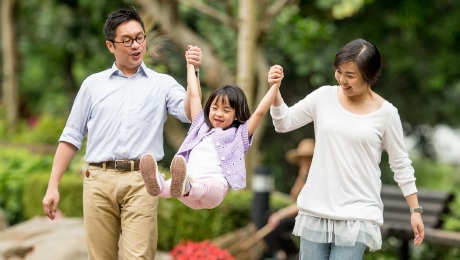 Before the housing crisis, many Americans could borrow against the equity in their homes to help finance a variety of purchases and large expenses. From investing in more real estate, to paying off student loan debt, to starting a small business, there was opportunity to be had in using home equity. Unfortunately, the housing crunch and subsequent economic downturn left millions of homeowners with little or no equity – or, in worse cases, with negative equity, leaving them underwater in their mortgages. Now, however, the housing rebound and rising home values have opened up the opportunity for home equity lines of credit and home equity loans once again.
Home Equity Loans vs. Home Equity Lines of Credit (HELOCs)
Home equity lines of credit allow homeowners to draw on the value of their homes as needed, much like using a credit card. Home equity loans, by contrast, are typically given as a lump sum. While home equity lines of credit usually have a variable interest rate, home equity loans may have a fixed or variable interest rate.
According to an August article from the Wall Street Journal, more American homeowners are taking out home equity lines of credit. The trend seems to be taking off in one particular demographic – those with jumbo home financing. Because the housing rebound caused a jump in luxury home values, more homeowners with jumbo mortgages (home loans for properties worth more than the conventional lending limits) are tapping into their equity. Furthermore, these borrowers seem to be using their equity to pay for recreational items and other big-ticket luxury buys. This could be seen as a testament to the overall improvement in consumer confidence. With more value in their homes, people with disposable income are likely to use their equity for things like sports cars, boats, recreational vehicles or other fun things that they may have been hesitant to purchase a few years ago when the economy was shaky.
The WSJ article reports that Wells Fargo reported a 40 percent overall increase in its home equity lending, from $1.5 billion overall in the first quarter of 2013 to $2.2 billion in the second quarter; however, it should be noted that these figures do not differentiate between conventional and jumbo loans.
The same article reported that Bank of America experienced a 34 percent increase in home equity lending from the first quarter of 2013 to $1.5 billion in the second quarter. Due to rising interest rates on both jumbo loans and some refinancing programs, the home equity line of credit option has become more popular, according to Matt Potere, a home equity lending executive for Bank of America.
Mortgage Rates Remaining Low
While it's true that mortgage rates have risen slightly over the last few months, they are staying fairly low – especially when compared to the high rates of years past. Even those who are not in the jumbo market are now seeing that, while the time for rock-bottom rates may have passed for now, the fact that rates are remaining affordable and the overall easing of once-tight lending restrictions has made applying for a mortgage more appealing.
Homeowners considering a home equity line of credit should be aware that this type of home financing typically carries a variable interest rate, which can make it difficult to predict just how much money the line of credit will actually cost. For wealthy homeowners with disposable income, this may not be as high a risk. But you don't have to be wealthy or have a high-dollar home to benefit from tapping into your home's equity. In fact, many homeowners may find that a simple cash-out refinance can offer them the same benefits of a home equity loan or line of credit, but without the variable interest rate.
Cash-Out Refinance – A More Affordable Option?
At eLEND, we do not offer home equity lines of credit (HELOCs), but instead offer a cash-out refinance option for those looking to tap into their home's equity. Depending on your situation, a cash-out refinance may be a more affordable alternative to a HELOC.
You can typically use the money from a cash-out transaction however you like, whether it's to pay for continuing your education, diversifying your other investments, paying for home improvements, or paying off other debts with higher interest rates.
The amount of money you can borrow with a cash out refinance depends on several factors, including the type and value of your home, and your credit rating. Contact eLEND today to learn more about cash out refinancing and to receive a free rate quote: 800-634-8616
Subscribe To Our Newsletter
Sign up with your email address to receive news and updates.