Consumer Debt Down 0.7% Last Quarter
November 6, 2013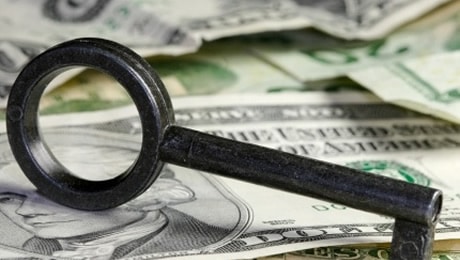 Reports from the U.S. Federal Reserve show that in the second quarter, consumer debt was down by 0.7 percent. Consumer debt is defined as the outstanding debt of American consumers, not businesses or governmental firms. Investment spending is also not a part of consumer debt. Instead, this type of debt mainly comes from the purchase of consumable goods.
Equifax, a consumer credit reporting agency, confirms that Americans have become more astute when it comes to managing their personal debt. In fact, the firm recently noted in its National Consumer Credit Trends report that, compared to peak debt levels seen in 2008 and later, U.S. consumer debt has dropped by 15 percent.
According to a recent NYTimes article, the Federal Reserve Bank of NY revealed that while student loan debt is rising, the number of student loan delinquency rates from Q2 was at 10.9 percent compared to Q1's rate of 11.2 percent. The fact that delinquency rates are dropping indicates that Americans may be on the track to better financial stability.
Mortgage Delinquencies Hits 5-Year Low
American consumers also seem to be more astute in regard to paying their mortgages. Data from the Equifax report showed that in the y-o-y analysis, the number of home loans 90 days or more past due or in foreclosure dropped by 28 percent. This marks a five-year low!
Also in the y-o-y comparison, current mortgage balances overall dropped by $91 billion to $7.84 trillion, while only 1.5 percent of existing mortgages fell into delinquency. Equifax also noted that by the end of Q2, lenders initiated more mortgages than this time last year, with originations rising to $589 billion.
Historically Low Interest Rates
Historically low interest rates over the last few years have led millions of Americans to refinance their homes and gain access to some of their equity. By the close of Q2, Equifax noted that, "the total loan balance of home-equity revolving loans also reached $500.4 billion, a drop off of 7.4% from a year ago, and another five-year low." By the end of August, the volume of seriously delinquent home equity loans came in at less than $9 billion, which was down 25% from August 2012. The total balance of home equity installment loans was down as well, to $136.7 billion, which marks a decrease of 4.2% annually.
Both the Federal Reserve Bank of NY and Equifax have confirmed that for most debt categories, delinquency rates are down. For example, 60-day plus delinquencies on auto loans fell 10 percent in the y-o-y view to a rate of 1.14 percent. Moreover, bank credit card delinquencies fell 13 percent to a delinquency rate of 1.81 percent and the number of consumers who were behind on retail credit card late payments fell by 0.9 percent.
Amy Crews Cutts, who is the Chief Economist for Equifax, was recently quoted on Housing Wire. She reflected, "Our data consistently indicates that the American consumer is being very disciplined in their use of credit. It's like they've gone on a debt-diet and they are really sticking to it, with modest increases in line with capacity to repay."
Other Sources Reporting Improvements
News of these positive developments comes from other sources as well, such as the Federal Reserve Bank of St. Louis, which revealed that the real net worth per household by the end of Q2 was up by 63 percent compared to figures from early 2009, when the picture was truly dismal.
Even with these positive developments, there are still many Americans that may be having a harder time overcoming their debts. Fortunately, with a little patience and persistence, there are steps you can follow to reduce your debt and improve your overall finances. The first thing is to develop a strategy. Financial whiz, Suze Orman offers some simple suggestions on how to do that in her book, 9 Steps to Financial Freedom.
Here are a few tips from Ms. Orman's plan:
Keep yourself from getting into debt further by cutting up all of your credit cards – except one that you keep for emergencies only. Keep that one hidden away and not in your wallet.(One method to keep impulsive spending at bay is to freeze it in a block of ice.)
Begin paying more than the minimum payment each month.
If you have more than one outstanding credit card balance, pay off the one with the highest interest rate first.
Research interest rates, fees, grace periods, and so forth, so you will understand exactly how much using that plastic is really costing you.
Pay attention to all of your debts, work to pay them off, and resist getting into further debt.
When everything is paid off, do not let it happen again. Start saving and investing your money and let it work for you, rather than the other way around!
Debt Consolidation
As another suggestion, you may want to look into debt consolidation through refinancing. Many lenders, including eLEND, offer affordable debt consolidation programs to qualified borrowers. This can be a great way to reduce your overall debt, save money on interest and take control of your finances. To learn more, check out our Debt Consolidation Refinance page and feel free to call us with any questions.
Please note that these tips are merely suggestions presented for educational purposes and should not be substituted for professional, legal, financial advice. For more information on managing debt and improving your finances, contact a financial professional serving your area.
If you would like to learn more about today's low mortgage rates and hear about today's popular home financing options, call 800-634-8616 to connect with an eLEND mortgage specialist.
Subscribe To Our Newsletter
Sign up with your email address to receive news and updates.