Common Questions about Home Appraisals
November 8, 2013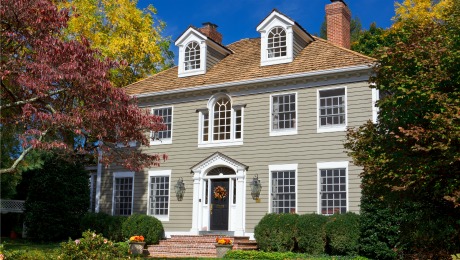 If you're buying or selling a home for the first time, you may be wondering just what all goes in to a home appraisal. This is a critical part of any real estate deal, as it helps determine the exact financial value of the property in question.
In this post, we will explore a few of the most frequently asked questions about the home appraisal process. The information in this post is for your education, and is not provided by professional home appraisers. Please consult with a reputable home appraisal company in your area for more information and price quotes.
1. What is a home appraisal?
A home appraisal is a process in which a professional, certified, state-licensed home appraiser gathers data on the property with the intention of determining it's market value.
2. What is the purpose of a home appraisal?
The home appraisal provides documentation of the property's current value in an exact dollar amount. This can be tremendously helpful for everyone with an interest in the real estate transaction. The buyer, seller and mortgage company will all need to know the property's value. The buyer needs to know the value so they can understand the value of their investment. The seller needs to know the value so they can accurately price their home for sale. The mortgage bank needs to know the value so they can determine the proper financing arrangements for the buyer.
3. Who is responsible for setting up and paying for the home appraisal?
In most cases, the home appraisal will be required by the lender before a buyer can be approved for a mortgage. Although a home appraisal is the lender's requirement, it's usually the buyer's responsibility. Therefore it will most likely be up to the buyer to pay for the home appraisal.
Note that certain loans may have specific requirements for the home appraisal process. For instance, FHA loans require a home appraisal from an appraiser who is FHA-approved.
Even though the buyer usually pays for the home appraisal, the home seller may decide to get their home appraised before putting it on the market, so they can know what the home is realistically worth before listing it for sale.
4. What's the difference between an appraisal and a home inspection?
While a home appraisal may involve an inspection of sorts, it is not the same thing as a typical home inspection. An appraisal is intended to evaluate the home's financial value, whereas a home inspection is performed to evaluate the home's physical condition by inspecting the structure and mechanical systems.
Like home appraisals, home inspections are typically handled by third party companies that are not affiliated with the mortgage bank, real estate agent, buyer or seller. Your agent may provide you with a list of recommended home inspectors that he or she has worked with in the past, but they should never push you to hire a specific individual or company.
5. What kinds of data do appraisers use to determine a home's value?
The main task for a home appraiser is to gather data on the property in question. There are generally two types of data that an appraiser will collect before making their evaluation: specific data and general data. Specific data refers to information gathered on the home itself. The home's location, amenities, upgrades, size and other factors are all considered specific data. This information can be obtained through an in-person inspection of the home.
General data is information gathered through a number of outside sources that provide things like public sales records, tax records and other legal documents. Information from the local Multiple Listings Service (MLS) can provide a lot of general data, such as information regarding comparable sales, while flood zone info can be obtained from FEMA data outlets. These are just a few examples of sources appraisers can use for general data.
6. How much do appraisals usually cost?
This can vary by location and the price of the property, is usually paid as part of the mortgage closing costs. Appraisals may also cost more for multiple family homes and investment properties as additional research may be required.
For more information, check out the following resources:
Subscribe To Our Newsletter
Sign up with your email address to receive news and updates.