HUD Awards More than $28 Million to Help Public Housing Residents
November 9, 2013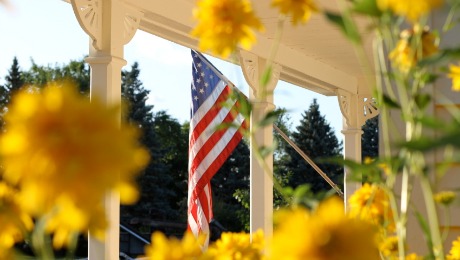 In its ongoing effort to establish solid, sustainable communities for Americans where they can live safely, affordably and comfortably, the U.S. Department of Housing and Urban Development (HUD) announced it would provide millions of dollars in grants to aid residents of public housing. On Friday, September 27th, the agency provided more than $28 million in a variety of grants that were earmarked for Native American groups, non-profit organizations, public housing authorities, and other types of associations that work for residents in need. The funds are being distributed to 33 states and total $28,784,570.This funding will help pay for 128 new program coordinator positions.
The Goal
The ultimate goal of this tremendous financial shot in the arm is to, "hire or retain service coordinators to help public housing residents find jobs and achieve economic and housing independence," according to a recent press release from HUD.
Special considerations will also be given to people living with disabilities and the elderly. One of the program's chief goals is to provide one-on-one support that will enable thousands of Americans the ability to "age-in-place" or continue living on their own, at home, independently.
Where the Money will Go
The bulk of the funds will go towards further developing HUD's Resident Opportunities and Self Sufficiency-Service Coordinators Program, or ROSS-SC. Having qualified individuals in the field who are capable of addressing the needs of specific groups of residents in need is a vital component for carrying out HUD's mission. Ideally, these service coordinators will have special skills and specific knowledge about the various groups of residents with whom they are working.
Along with meeting housing requirements, the HUD program coordinators will also work with their clients to guide them towards educational opportunities in areas such as literacy, personal finance, and computer skills to help them achieve self-sufficiency. Other components will involve preparing individuals for employment interviews, job training and placement. In the case of retired or elderly clients, the program coordinators will be charged with arranging support services that enable those residents to remain in their homes. Examples of services they may need include home health nursing or physical therapy.
HUD Secretary Shaun Donovan is very optimistic about the program's goals. "These service coordinators will help thousands of public housing residents improve their quality of life by connecting them to jobs and opportunities that lead to self-sufficiency," said Donovan.
Working with local agencies and volunteers is a large part of the ROSS-SC program. Coordinating the efforts of governmental organizations at the federal, state, and local levels, along with those of charitable, private and non-profit organizations is perceived as a real step towards successfully promoting self- sufficiency. An integral part of the mission is also teaching individuals how to attain financial independence.
Which States will Benefit?
Attached to HUD's press release was a detailed list of which states and groups will be receiving these funds and assistance from the ROSS-SC program. The three states receiving the largest chunk of the funding are New Jersey ($1,956,000), Florida ($1,708,668), and Washington ($1,680,843).
In Georgia, where $1,435,000 will be put to good use, Charles Griffin, who is the executive director of the Carrollton Housing Authority reflected, "This is an annual allocation that we've received for the past seven or eight years to promote self-sufficiency of our tenants. This is something we take a lot of pride in. It's a case-working process with a theme to help people become independent from government resources and assistance."
Other Recent HUD Related Posts:
Subscribe To Our Newsletter
Sign up with your email address to receive news and updates.