Homes Lost to Foreclosure Dropped in September
November 21, 2013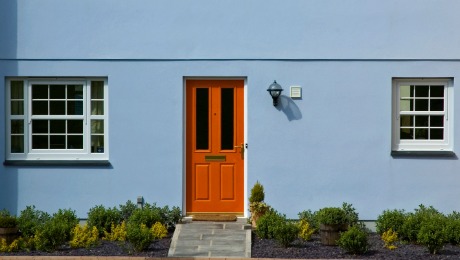 As the nation continues to recover from the harsh housing conditions of the real estate downturn, fewer and fewer homes are being lost to foreclosure. This is terrific news for the overall real estate market, as the abundance of distressed homes from a year or two ago made it tough for the market to improve. Home sellers were reluctant to list their homes, due to the fact that recent foreclosure and other discounted home sales made their property values drop. Now it seems the conditions are improving and recent data from CoreLogic provides further evidence.
According to an October report from CoreLogic, the total number of homes that were actually lost to foreclosure dropped by 39 percent in September compared to a year ago. More specifically, lenders seized or sold at auction 51,000 housing units nationwide in September 2013, down from 84,000 in September of 2012.
CoreLogic's report reflected that month-to-month figures remained unchanged for September; however, the yearly improvement gives hope that the numbers will continue to improve over time.
According to CoreLogic, foreclosures averaged 21,000 per month between 2000 and 2006 before the housing crash. Since the crisis began five years ago, there have been approximately 4.6 million completed foreclosures.
"The number of seriously delinquent mortgages continues to drop across the country at a rapid rate with every state showing year-over-year declines in foreclosure inventory," said Anand Nallathambi, president and CEO of CoreLogic. "We're not out of the woods yet, but these are encouraging signs for a return to a healthier housing market in the U.S."
Currently, 2.3 percent of all homes with a mortgage account for the foreclosure inventory, according to CoreLogic. The five states with the highest percentage of properties that have been foreclosed upon are…
Florida
New Jersey
New York
Maine
Connecticut
On the opposite end of the spectrum, CoreLogic reports that the five states with the lowest percentage of foreclosed properties are…
Wyoming
Alaska
North Dakota
Nebraska
Colorado
For more information on CoreLogic's latest foreclosure report, see the orginial press release here.
More Foreclosure Related Posts
Subscribe To Our Newsletter
Sign up with your email address to receive news and updates.