Trulia Now Offers Listing Performance Reviews for Agents
November 30, 2013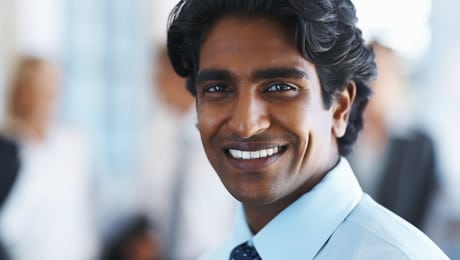 If you're a real estate agent with advertised or claimed listings on Trulia, you may want to take advantage of the site's latest agent perk – a free weekly report that offers insight into how well the listings are performing.
According to a recent article on Inman.com, agents can opt to receive the free weekly email, which will display valuable market information and statistics on how their featured listings are performing on the site, as well as information on comparable listings in the area. Specifically, the report will display the average number of views for both featured listings and non-featured listings. Featured listings are those that the agent pays to bring to the top of search results in a certain area. For example, if an agent has a listing in a particular neighborhood, they can pay a fee to Trulia to ensure that that listing will be on the top spot when someone searches for homes in that area.
The report will also highlight the number of views generated by the four most popular listings in the city. This can be a big help to agents, as it will give them an idea of what people in their market are looking for. According to Inman, the email report will have a "See More Details" link on the bottom, which will take them to a listing reporting page on Trulia, where they can examine the number of search result views, property details page views for that week, and how these figures have changed since the previous week.
[Related Post: Internet Home Buyers Say They're More Likely to Need a Real Estate Agent]
Matt Holder, senior product manager for Trulia, says this new feature will offer an answer to agents who ask, "If someone has viewed my listings, what other properties have they viewed?" The insight to be gained from this new tool may be an invaluable resource for agents, especially in a robust market where more home buying activity is taking place.
Not only will it provide agents with a better understanding of what people are searching for in their area, they'll be able to compare the most viewed listings with their own, and can decide whether to make a price adjustment, add nicer photos or pay to have a certain listing featured on the website. Because technology and Internet-based real estate searches are so heavily relied on, this advancement in search information may pave the way for other real estate sites. After all, agents are beginning to rely on online listings just as much as buyers and sellers. It's no surprise that the availability of online information can help listing agents customize the selling strategy for their clients while buyers agents can also see which neighborhoods are "hot" and how much interest a certain property is obtaining.
For more information on the newest feature, or to further optimize your own real estate listings, visit Trulia's business solutions page.
Subscribe To Our Newsletter
Sign up with your email address to receive news and updates.