Home Price Appreciation Highest in Seven Years
December 4, 2013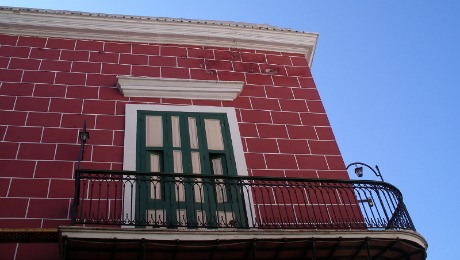 Consumer sentiment in the U.S. rose last month, as wealthier Americans' economic outlook improved, according to the results of a recent survey.
The survey, released by Thomson Reuters and University of Michigan, tracks trends in consumer sentiment across several factors and charts consumer confidence levels both on a preliminary and final basis.
The Reuters/UM final reading on the overall index on consumer sentiment came in at 75.1 for November, up from 73.2 in October and higher than the median forecast of 73.5 among economists polled by Reuters. This shows that consumer sentiment is not only improving, but it's improving at a rate higher than anticipated.
While this is great news for most of the U.S. population, some experts say that lower income Americans will still be conservative when it comes to spending, as their focus remains on jobs.
"While rising stock prices and low interest rates will favor holiday sales of upper-end consumers, lower income households were still more concerned about job gains," survey director Richard Curtin said in a statement."
The Survey
The survey compiles scores for several indices, including current economic conditions, consumer expectations and inflation.
The survey's measure of current economic conditions came in at 88.0 in November, falling from 89.9 in October. The final figure came in higher than the preliminary reading of 87.2, but was still below the forecast of 89.0.
The measure for consumer expectations came in at 66.8 in November, climbing a few points from 62.5 in October. The final score came in slightly higher than the 66.2 forecast.
The one-year inflation rate fell to 2.9 percent from 3.1 percent. The survey's five-to-10-year inflation forecast stood at 2.9 percent, unchanged from October's outlook.
What Does This Mean for the U.S. Economy?
As housing prices increase and the national job rate continues to improve, the U.S. economy is poised for growth. However, with more wealthy Americans feeling secure about spending, the low to moderate income households may still be nervous about plunging themselves into major purchases. However, with mortgage rates remaining low and home prices staying affordable in much of the country, it's likely that more Americans will invest their hard-earned dollars in real estate and long-term financial assets.
Because the consumer sentiment rate is higher overall, we can safely assume that Americans are feeling pretty good about putting their money into the economy – whether that means investing on the stock market, buying a home, taking out a mortgage or applying for an auto loan. This helps the economic cycle continue and allows for more financial growth as a nation.
Subscribe To Our Newsletter
Sign up with your email address to receive news and updates.