RealtyTrac Publishes List of Top 25 Hipster Zips
December 6, 2013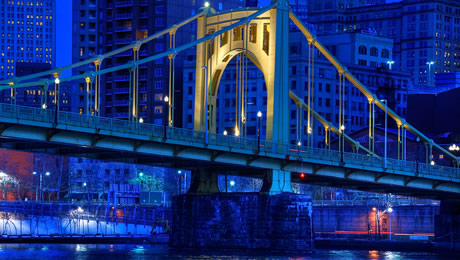 Defining the so-called hipster culture is a bit elusive, according to Daren Blomquist of RealtyTrac. But when it comes to geographically tracking the places hipsters are likely to live, Blomquist believes there's a formula to pinpoint hot hipster locales. The results of that formula were recently published on RealtyTrac's website under the title, "Top 25 Hipster Zips." The results may be surprising to you.
When you think of typical hipster boom towns, what comes to mind? Brooklyn and Portland are likely to be in the top five. But according to RealtyTrac's data, the 11232 zip of Brooklyn came in at a low 15th place and Portland didn't place within the top 25 at all. Why? Because for this compilation, the standard hipster attributes (which are tough to analyze scientifically) were replaced with more neutral factors and based strongly on areas where landlords could benefit from high rent yields.
"Thanks to an influx of trendy restaurants, bars, coffee shops and other amenities, a neighborhood branded as hipster is likely to see property values and rental rates rise while vacancies and foreclosures decline," writes Blomquist. "As a nascent hipster market emerges, it can be an extremely appealing target for real estate investors looking to make some quick fix-and-flip profits or to purchase rental properties that provide a steady cash flow and the promise of strong appreciation going forward."
How the List was Compiled
The selection of the top 25 hipster markets began with collecting zip codes with a disproportionately large population in the "prime hipster age range" – between 25 and 34 years old. On a national scale, that age segment only accounts for 13 percent of the total population.
Blomquist says they focused on zip codes with more than 20 percent of the population in that age range. From there, they narrowed the list to zip codes where at least 20 percent of the population either walked to work or used public transportation. The reason behind this, according to Blomquist, is that walkable, densely populated neighborhoods are a "hallmark of hipster culture."
Finally, from a real estate point of view, the data collectors further narrowed their findings to zip codes where renters accounted for at least 50 percent of all housing units, and zips where the vacancy rate on rental properties was 5 percent or less. The combination of these three major filters produced a list of 83 zip codes nationwide, according to Blomquist. Those markets were then sorted by gross yields based on fair market rents and median home prices.
The 55101 zip of Saint Paul, MN earned the top rank, followed by Pittsburgh's 15203 zip and Norfolk's 23510 zip.
Other Posts You Might Like
Subscribe To Our Newsletter
Sign up with your email address to receive news and updates.