HUD Reports Continued Decline in Homelessness
December 7, 2013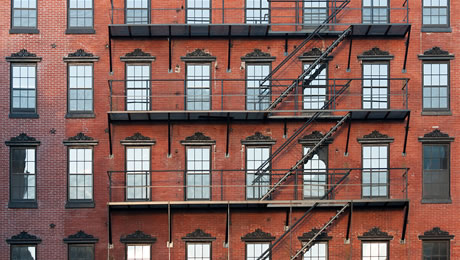 The U.S. Department of Housing and Urban Development (HUD) recently announced the latest national estimate of homelessness in the United States. The results showed a continued decline in homelessness, with reductions in every major category or subpopulation since 2010, according to a HUD press release.
HUD's 2013 Annual Homeless Assessment Report to Congress revealed significant progress has been made to reduce the scale of long-term or 'chronic' homelessness as well as homelessness experienced by Veterans and families.
Since 2010, when the federal government established the "Opening Doors" program, the rate of homeless U.S. residents has declined steadily. Citing the progress that has been made over the last three years, HUD Secretary Shaun Donovan pressed Congress to continue supporting programs that house and serve people experiencing homelessness.
"We're making real and significant progress to reduce homelessness in this country and now is not the time to retreat from doing what we know works," said Donovan. "If we're going to end homelessness as we know it, we need a continued bipartisan commitment from Congress to break the cycle trapping our most vulnerable citizens between living in a shelter or a life on the streets. I understand these are tough budget times but these are proven strategies that are making a real difference. We simply can't balance our budget on the backs of those living on the margins."
Secretary of Veterans Affairs Eric K. Shinseki also voiced his approval for continued efforts to combat homelessness among Veterans, noting that further improvement is needed.
"We are on the right track in the fight to end homelessness among Veterans. While this trend is encouraging news, we know that there is more work to do," said Shinseki. "As President Obama said, we're not going to rest until every Veteran who has fought for America has a home in America. The results in the latest report are a credit to the effort given by our dedicated staff, and our federal, state, and community partners who are committed to ending Veterans' homelessness."
How the Assessment is Done
HUD establishes its 'point-in-time' estimate on total homelessness by measuring the level of homelessness on a single night in January every year. After gathering and analyzing data reported by more than 3,000 cities and counties, last January's one-night estimate revealed a 24 percent drop in homelessness among Veterans and a 16 percent decline among individuals experiencing long-term or chronic homelessness since 2010.
HUD's point-in-time estimate also found the largest decline in the number of persons in families experiencing homelessness since the Department began measuring homelessness in a standard manner in 2005.
These one-night counts help HUD understand the scope of homelessness across the nation, but it also helps shelters communicate the level of need for their facility. During one night in late January of 2013, local planner organizations or "Continuums of Care" (CoC) across the United States conducted a one-night count of their sheltered and unsheltered homeless populations. These so-called 'snapshot' counts are then reported to HUD as part of state and local grant applications. While the data reported to HUD does not necessarily determine the level of a community's grant funding, these estimates, as well as full-year counts, are essential to helping understand the true plight of homelessness facing our country.
Other Key Findings
The following key findings were uncovered while collecting data from the single-night estimates conducted by CoC:
Nearly 20 percent of people experiencing homelessness were in either Los Angeles (nine percent of total or 53,798) or New York City (11 percent of total or 64,060).
Los Angeles experienced the largest increase among major cities, reporting 11,445 more individuals living in homelessness (or 27 percent) in 2013 compared to 2012. New York City reported 7,388 more persons experiencing homelessness (or 13 percent).
Of the 50 U.S. states, Delaware had the lowest total homeless population at 946.
Other HUD Related Posts:
HUD Awards $57 Million to Public Housing Authorities to Promote Family Self-Sufficiency
HUD and VA to Provide More Assistance to Help Homeless Vets Find Permanent Homes
Subscribe To Our Newsletter
Sign up with your email address to receive news and updates.