Best States for Investing in Luxury Real Estate
December 9, 2013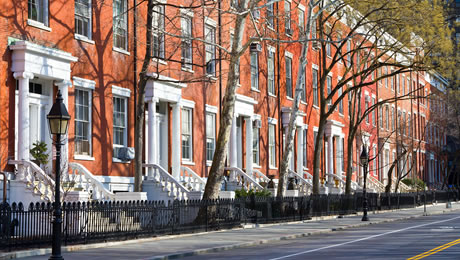 The luxury real estate market seems to be regaining strength as mortgage rates continue to remain affordable and consumer confidence is on the rise. For those who may be interested in purchasing a luxury home for investment purposes, it's important to consider the regional and localized markets. Are home values in the area rising, falling or staying flat? Do luxury homes move quickly on the market, or do they have the tendency to sit idle for several months? In this post we'll take a look at a few states with robust luxury markets – where high-dollar homes are likely to appreciate in value quickly and spend minimal days on the market.
Keep in mind that the information below is for educational purposes only, to give you a rough idea of the markets. Be sure to consult an experienced luxury real estate broker who is familiar with the area in which you are buying.
States Where Luxury Real Estate is Booming
Arizona (Phoenix, Scottsdale)
When the housing bubble burst, Phoenix was hit pretty hard. But now, the market has completely turned around and what's more, the luxury market is "roaring back," according to an October article in the New York Times. This is largely due to the fact that land prices are going up and construction workers are demanding higher pay – which means developers are less likely to invest in small, starter homes. Instead, to get the biggest return on their investments, developers are aiming for the high-end housing market.
Scottsdale, an affluent Phoenix suburb, is also a leading luxury real estate market, with several properties going for well over $1 million.
California (Bel Air, Los Angeles, Santa Barbara, San Francisco)
What list of luxury real estate markets would be complete without a few California cities? Arguably the nation's number one luxury home market, the affluent LA suburb of Bel Air, CA is home to some of the most rich and famous celebrities of our time. Just a quick Internet search for Bel Air real estate sales will quickly turn up a long list of movie stars, film directors, models and musicians who have either listed, sold or bought million-dollar mansions in the 90077 zip code.
As for San Francisco, the Wall Street Journal recently reported that luxury home values increased in the Golden Gate City during the third quarter compared to a year ago. The WSJ reports that San Francisco Bay Area values climbed 10.4 percent from the third quarter 2012 and 1.9 percent from the second quarter 2013. Furthermore, the WSJ reports that the average luxury home price in San Fran is a whopping $3 million.
New York (Manhattan, East Hampton)
The state of New York seems to have an abundance of everything – arts, culture, diversity, economic opportunity…and if you narrow the lens to the NYC borough of Manhattan, you'll soon see that the New York market is also home to a ton of swanky real estate.
According to Hilton & Hyland, a prestigious luxury real estate brokerage, Manhattan caters to the wealthy businessmen and women who enjoy the urban atmosphere and close proximity to fine dining, cultural arts, and other exquisite amenities.
A May 2013 article in the New York Times revealed that the growing demand for luxury homes in what is already a pretty congested space has led to the rise (literally) of residential condo towers. When construction was underway for 432 Park, an ultra-luxury condo building at Park Avenue and 56th Street, the top penthouse was already under contract for $95 million. No, that's not a typo. Ninety-five million dollars.
The downside to this market however, is that the ultraluxury boom appears to be squeezing out every other buyer demographic.
"There are only two markets, ultraluxury and subsidized housing," said Rafael Viñoly, the architect who designed 432 Park.
This polarization further underscores the growing gap between the "haves" and "have-nots." As a result, land prices are driven way up, preventing developers from having any interest in building affordable, mid-range, or starter homes. Still, if that's the market you're looking for, Manhattan is tough to beat.
Another booming luxury market in New York State is East Hampton, where wealthy New Yorkers and Manhattanites often go to enjoy their vacation homes. According to Hilton & Hyland, East Hampton holds an extra special draw – that of beautiful scenic landscapes and gorgeous historic homes that have yet to be spoiled by over development.
"What stands out among the numerous multi-million dollar properties here are the early 20th Century mansions that are every bit as beautiful (sometimes more so) as when they were built, offer expansive acreage, and even beach access."
If you're thinking about investing in luxury real estate, be sure to contact an experienced real estate agent serving the area as well as a reputable lending institution that offers jumbo home financing. eLEND is a proud provider of jumbo and investment home financing solutions for luxury real estate across the nation. For your free rate quote, call the number listed at the top of this page or submit your information electronically and an eLEND jumbo loan expert will contact you shortly.
Subscribe To Our Newsletter
Sign up with your email address to receive news and updates.