Builder Confidence Improves for 55+ Housing Market
December 9, 2013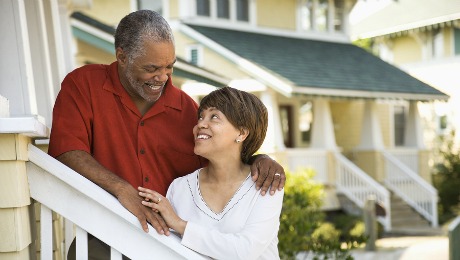 The 55+ housing market may not be on every real estate pro's radar – but it should be. With a large segment of the population approaching this age bracket, the need for senior housing has grown significantly. More and more seniors are searching for affordable, quality housing solutions and builders are becoming more eager to fill that void.
According to a recent press release from the National Association of Home Builders (NAHB) the 55+ housing market showed continued improvement in the third quarter of 2013 compared to the same period a year ago. This information was released in NAHB's latest 55+ Housing Market Index (HMI) released November 7.
The HMI evaluates builder confidence in the market by analyzing responses in three different segments — single-family homes, condominiums and multifamily rental. All segments of the market registered strong increases. According to the press release, the single-family index increased 14 points to a level of 50, which is the highest third-quarter number since the inception of the index in 2008 and the eighth consecutive quarter of year over year improvements.
"We have seen steady improvement in the 55+ housing sector as buyers and renters are attracted to new homes and communities that offer the lifestyle they desire" said Robert Karen, chairman of NAHB's 50+ Housing Council and managing member of the Symphony Development Group. "Although the market is significantly stronger than it has been in recent years, we still have a ways to go to get back to full production."
Two of the three segments in the 55+ housing market have their own HMIs — single-family homes and multifamily condominiums. According to the NAHB, each 55+ measures builder sentiment based on a survey that asks respondents to rate current sales, prospective buyer traffic and anticipated six-month sales as good, fair or poor (high, average or low traffic). An index below 50 indicates that more builders view conditions as poor than good.
55+ Single-Family
All components o fthe 55+ single-family HMI showed impressive gains from last year's index. The confidence index for current sales went up 16 points to 52, expected sales for the next six months increased 11 points to 53 and prospective buyer traffic gained 10 points to 43. So while prospective traffic remain below the 50 level, we can see that it's moving in the right direction. Perhaps once more inventory is made available, buyer traffic will increase at an even greater rate.
55+ Multifamily Condo
The 55+ multifamily condo HMI posted a 14 point gain to 37, which represents the highest third-quarter reading since the inception of the index. Like the single-family index, all 55+ multifamily condo HMI components increased compared to a year ago. Present sales went up 15 points to 37, anticipated sales for the next six months climbed 11 points to 40 and traffic of prospective buyers rose 13 points to 35. These figures show us that while the multifamily 55+ housing market is also gaining traction, it still lags behind the single-family market. Could this mean more seniors prefer to buy a stand-alone home than a condominium?
55+ Multifamily Rental
The 55+ multifamily rental indices also showed significant improvements in the third quarter as present production increased 17 points to 48, expected future production rose 15 points to 50, current demand for existing units climbed 18 points to 60 and future demand increased 16 points to 60.
"Right now the positive year over year increase in confidence by builders for the 55+ market is tracking right along with other segments of the home building industry," said NAHB Chief Economist David Crowe. "And like other segments of the industry, the 55+ market is improving in part because consumers are more likely to be able to sell their current homes, which allows them to buy a new home or move into an apartment that suits their specific needs."
See Related Posts:
For more information on the 55+ housing market, please visit www.nahb.org. To learn about popular mortgage programs for seniors, including condo loans, talk to a home financing expert from eLEND today. Call 800-634-8616 or submit your information through our electronic form on this page and an eLEND representative will contact you shortly.
Subscribe To Our Newsletter
Sign up with your email address to receive news and updates.