What is Included in a Mortgage Payment?
December 10, 2013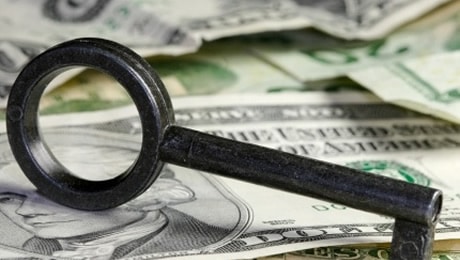 Preparing to buy your first home? Congratulations!
When you're thinking of buying a home, you may wonder what your mortgage payment will look like. We will take a look at the costs that are included in a mortgage payment to help you better understand it.
Today we are going to let you in on a little secret: your monthly payment includes more than just the principal of the loan! It also includes interest, property taxes and insurance (often abbreviated as "PITI"), and if your down payment was less than 20%, then it may also include private mortgage insurance (PMI).
Common Mortgage Payment Elements:
Principal – repayment of the money you borrowed to purchase the home.
Interest – the cost of borrowing money.
Taxes – are collected by local governments, and are usually a percentage of the assessed property value.
Homeowners Insurance – helps protect against financial loss from fire, natural disasters or other hazards. Most lenders require you to have a homeowner's insurance policy on your home because it will help protect their investment as well as yours.
Mortgage Insurance – if you put down less than 20% on your primary residence, you likelly will need to pay private mortgage insurance. This insurance helps protect the lender in the event of default. You can learn more about private mortgage insurance (PMI) here.
HOA Dues – if you live live in a condo, co-op, or planned unit development (PUD) you'll likely have a homeowners association (HOA) with monthly or annual dues. Typically, these dues are paid directly from the homeowner to the HOA. Be sure to ask your real estate professional, attorney, HOA representative, and/or mortgage professional how your HOA dues need to be paid.
To make it easier to pay taxes and insurance, lenders and servicers provides a service called escrow. Your monthly mortgage payment includes amounts for taxes and insurance, which they hold for you, and then they send tax payments to the tax assessor, and the insurance premium to your insurance company. This service is free. It's convenient because it spreads the big annual cost over twelve monthly payments, and because they take care of the transactions for you. You'll still want to check with your tax office and/or insurance provider when your bill arrives to ensure that your servicer has sent in the payments.
But you may not have to use the escrow service if you don't want to. If you prefer to pay your taxes and insurance separately from your mortgage payment, many mortgage programs allow you to waive the escrow service, though an additional fee may be due at closing.
Mortgage Payment Example:
In the beginning, mortgage payments primarily go toward paying off interest because of how loans are amortized. Over the years, as that balance decreases, more of the monthly mortgage payment goes toward principal each month until you eventually own the home outright.
To show how much the interest rate and the down payment affect the monthly payment, here are some examples of monthly payments on a $180,000 home with a 30-year mortgage:
4% interest, 20% down: $987/month
4% interest, 5% down: $1230/month
8% interest, 20% down: $1357/month
8% interest, 5% down: $1669/month
Next Steps:
For an estimate of your monthly payment, or to compare what your payments would be with different loan terms, please contact an eLEND representative – (800) 634-8616.
Subscribe To Our Newsletter
Sign up with your email address to receive news and updates.