How Real Estate Technology Has Changed
December 11, 2013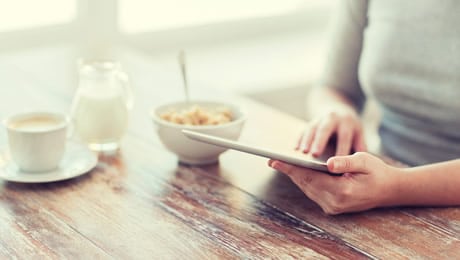 What a difference a decade makes!
The data gathering and analyzing team from the National Association of Realtors recently announced the completion of the agency's "10-Year Member Profile." One of the most significant changes the survey brought to light is how technology has changed the way real estate transactions are handled. The Internet, social media, and the increased popularity of smartphones were found to have had a dramatic impact on how realtors, buyers, and sellers go through the process of property sales.
The survey reflects the years from 2003 through 2013. Back in 2003, barely anyone had a smartphone. Fast forward to 2013, and 9 out of 10 Realtors wouldn't leave home without one. The survey found that among real estate professionals, "smartphones are the most frequently used communication and technology tools used by realtors after e-mail and desktop or laptop computers."
Current NAR president, Gary Thomas, acknowledged that technology has changed the real estate business dramatically. However, Thomas made the observation that, "Despite advances in cell phones, e-mail and Internet capabilities, real estate is still grounded in relationships. Technology allows realtors to better serve their clients by providing them with information and resources quickly and efficiently."
GPS
The miracle of GPS technology is one more hi-tech development that has made shopping for a new home a breeze. Real estate agents and their clients can use GPS to house hunt all over town plus view and compare properties via aerial maps. The survey revealed that around 40 percent of today's real estate agents use this amazingly helpful tool on a daily basis.
Social Media
Consider that "The Facebook" as it was first named, was only launched in February of 2004. How things have changed in those short 9 years! Of course that site and its popularity are credited with inspiring so many spinoffs such as Twitter (2006) and Pinterest (2010). Did you know that LinkedIn, a favorite social media site among real estate pros, was launched 1 year ahead of Facebook?
With the advent of so many ways to create an "online presence" through blogs, social media, and professional networking sites, shopping for the biggest purchase most of us will ever make, is a much easier process. Spreading the word about new listings, price reductions, comps, and gathering clues about which agent or neighborhood is best for you has never been so streamlined.
Websites
More information from the survey revealed that 87 percent of Realtors in 2003 reported that their firm had a website. During that time, only 46 percent of Realtors had a personal website for their real estate business. In 2013, 64 percent of Realtors have a personal business website, 12 percent have a blog and 56 percent use social media.
Technology Second to Integrity
Another NAR survey conducted in 2012 shed light on the perceptions of buyers and sellers. Aptly named, the "2012 Profile of Home Buyers and Sellers", it found that 4 out of 5 homebuyers felt that these qualities in a real estate agent were of the utmost importance: honesty, integrity, knowledge of the purchase process, responsiveness, knowledge of the real estate market, and communication skills. When queried about the importance of technological advancements and how they relate to the home buying process, only 41 percent of recent buyers rated it as a necessary step in choosing a realtor.
In their continuing quest to better serve both buyers and sellers, the NAR has also created a "Predictive Analytics" group. Those individuals plan to work with the Center for Realtor Technology to interpret and disperse information from all of the available technological sources. Their goal is to gain useful insights into methods for ways in which to meet all of the needs of both buyers and sellers.
If you're a real estate professional who has been slow to the draw when it comes to the wide world of tablet or smartphone apps, it's time to get into the game. Here are links to a few of the most widely used:
For real estate agents, buyers, sellers, designers and mortgage professionals:
Subscribe To Our Newsletter
Sign up with your email address to receive news and updates.