More Buyers Want Energy Efficient, Environmentally Friendly Homes
December 12, 2013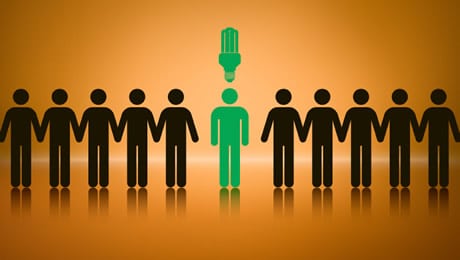 As much of the country braces itself for the chillier months of winter, homeowners everywhere are hoping things will stay on the mild side. It's true – frigid weather, snow and ice are greeted favorably by many, especially kids and those who enjoy alpine sports. However, the majority of homeowners responsible for keeping a home toasty warm until spring arrives, want to do it as economically and environmentally friendly as possible.
This message became all too clear thanks to the National Association of Realtors' 2012 Profile of Home Buyers and Sellers. The NAR's results showed that 9 out of 10 recent home buyers responded that, "heating and cooling costs were somewhat or very important" when considering a home purchase.
The NAR survey only confirms what those in the world of buying, selling, home construction and design have known for years. There has been a marked increase in the awareness of green building, sustainability, and methods for improving energy efficiency.
Current NAR president, Gary Thomas, noted that consumer demand for green communities is growing at a rapid rate. He explains that this is not just an obscure trend in a handful of states, but a nationwide movement. He reflected on the survey findings and reiterated that realtors in the field seek to help build communities that are more sensitive to the environment and resource efficient. Thomas, who lives in CA, went on to say, "As energy savings and green building features are becoming more important to buyers, sellers and businesses, it comes as no surprise that consumers are placing a higher value on properties with those features."
Of course homeowners want to live economically and an added bonus of increasing energy efficiency and choosing green building methods is that it can also cut down on household allergens and toxins. The NAR survey reported that among respondents:
39 percent agreed that a home's heating and cooling costs were very important when considering a home for purchase.
24 percent said having energy-efficient appliances and lighting were significant.
Almost half of those polled noted that landscaping for energy conservation and environmentally friendly community features were less important but were still a factor.
Not surprisingly, homeowners in the regions of the north and south expressed more interest in keeping heating and cooling costs down.
Buyers who purchased more recently built homes placed greater importance on environmentally friendly features than buyers who purchased older homes.
There was a sharp divide between those buying newer homes and older properties. Among buyers who purchased homes in 2011, nearly 60 percent said keeping heating and cooling costs down was very important. This is in direct contrast to the responses of the less than 30 percent of buyers whose homes were built before 1910.
NAR's Green Resource Council
In 2008, the NAR created its Green Resource Council. The council provides in-depth training in green building and environmental sustainability as it relates to home building and landscaping practices. The program's goal is to provide real estate professionals with a way to understand, pursue, and market properties that possess green features. So far, the effort has been a success, with almost 9,000 Realtors who have earned their Green Designation. Learn more about the council here.
Tips for Making Your Home More Energy Efficient
Curious about the most popular ways to make a home more energy efficient? Whether you are considering new construction or would just like to learn the best methods to improve energy efficiency and promote sustainability, consider these tips:
Install EnergyStar-rated appliances, doors, and windows
Evaluate your home's insulation and use recycled products such as materials made from denim jeans, cotton, and wool clothing
Shop around for sustainable interior components such as bamboo flooring, reclaimed timber, recycled granite, and repurposed cement and glass.
Look into which solar options are feasible for your home
Installing an Air Source Heat Pump that circulates heat rather than generates it, is capable of providing up to 4 times the amount of energy it consumes.
Landscape with native, drought tolerant plants to reduce erosion and save on water
Switch to the new CFL (compact fluorescent light) bulbs to save money and energy
For even more ideas, check out the Environmental Protection Agency's handy guide for homeowners here.
More Green Living Posts You Might Like
How to Improve Energy Efficiency in Your Garage
Top 5 Cities for Green Living
Solar Powered Homes Gaining Popularity
Subscribe To Our Newsletter
Sign up with your email address to receive news and updates.