Movoto Reveals its 10 Best Cities for Home Buyers List
December 13, 2013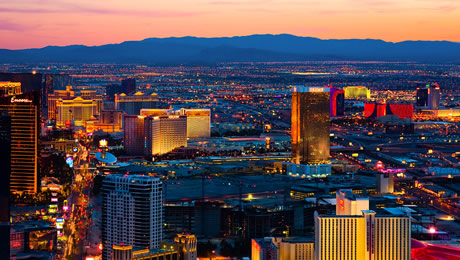 The California-based real estate brokerage and analytics firm, Movoto, recently examined 100 of the largest cities in the U.S. to find where home buyers are getting the biggest bang for their buck. To arrive at their conclusions Movoto's analysts reviewed a number of factors they felt made conditions favorable for home buyers. Among the features they considered were unemployment and crime rates, median income to median home price ratio, housing market inventories, and public school ratings.
The cities were next ranked 1 through 100. The lower the score, the better the environment for prospective home buyers. Here's a look at the cities that made the top ten list.
10. Charlotte, NC
With a cost of living that's 10% below the national average, America's 2nd largest financial center is a great place to invest in a home. Boasting an abundance of colleges and universities, museums, excellent shopping, and reasonably priced real estate, the "Queen City" is one of the South's fastest growing metro areas. Along with an impressive cityscape, Charlotte also has plenty of southern charm, a professional football team, NASCAR, and a bustling cultural scene. See homes for sale in Charlotte here: http://www.trulia.com/NC/Charlotte/
9. Fort Wayne, IN
Has this diamond in the rough finally come into its own? A quality of life enhanced by a beautiful natural setting flanked by three rivers and recent city upgrades including better downtown parking, improved roads, the creation of more recreational and entertainment venues, have finally put Fort Wayne in the spotlight. In addition to a cost of living that's well below the national average, Fort Wayne's convenient location just 18 miles from the Ohio state line and 50 miles south of the Michigan line, make commuting easy. Fort Wayne also boasts world-class venues for shopping, dining, the arts and recreation. Here are the latest listings from Zillow: http://www.zillow.com/fort-wayne-in/
8. Pittsburgh, PA
Nicknamed the "City of Bridges," Pittsburgh has plenty to offer in the way of culture, education, history, and recreation. Prospective home buyers will be happy to hear that the city's cost of living and unemployment rates are low, and according to Sperling's Best Places, Pittsburgh spends more than $1,100 over the national average on its public school students. On the job front, diverse collections of large firms have chosen to settle here, including Google. Furthermore, the presence of several major health care facilities and universities are keeping Pittsburgh in a state of positive economic health. House hunters should have no problem finding just what they want here: http://www.realtor.com/realestateandhomes-search/Pittsburgh_PA
7. Chesapeake, VA
Situated along some of the most stunning coastal acreage on the east coast, Chesapeake, VA is a haven for water lovers. Its 30 miles of navigable waterways and canals are as much a part of its appeal as its lovely historic districts and well-maintained city parks. Those in search of the arts, culture, shopping, or dining opportunities will not be disappointed. In between boating, fishing, or just soaking up the area's tidewater charm, the employment scene is bright. Chesapeake's major employers, which include two Navy bases, a large regional medical center, QVC, and Hewlett-Packard, ensure that living and working in paradise is no problem! Considering a move to Chesapeake? Here are a few new listings from Trulia: http://www.trulia.com/VA/Chesapeake/
6. North Las Vegas, NV
If this city is off your radar, you're not the first! Often confused with "Sin City," North Las Vegas is fast becoming preferred destination for sustainable high-tech industry and those interested in solar energy and green building. Its location in the Mojave Desert makes for a dry, arid climate and mild winter temperatures. Although there are plenty of casinos here, there are also world-class golf and tennis facilities, miles of rustic trails for hikers, equestrians, and cyclists, and the ITT-Technical Institute. Check out a few local real estate listings here: http://www.zillow.com/north-las-vegas-nv/
5. Lexington, KY
In the "Horse Capital of the World," more than 600,000 residents enjoy a low cost of living, excellent public education, affordable housing, and a positive economic climate. In 2011, Forbes magazine ranked Lexington #4 on its list, "The Best Cities for Business and Careers." A number of Fortune 500 companies are based here, along with Amazon.com, Hewlett Packard, Toyota, and UPS. Another of the area's largest employers is the University of Kentucky. Prospective home buyers can expect to find properties of all types, including metro condos, historic treasures, planned communities, and of course equestrian estates. Have fun house hunting! http://www.realtor.com/realestateandhomes-search/Lexington_KY?source=web
4. El Paso, TX
A combination of positive livability traits, rugged beauty, and Tex-Mex culture make El Paso one of the most interesting cities in the country. In recent years, the region has gained popularity for its vineyards, trendy restaurants, and growing community of artists and musicians. Due to its location between the Franklin Mountains and edge of the Chihuahuan Desert, El Paso is a favorite destination among outdoor enthusiasts. Movoto's analysts report that, El Paso scored consistently well on the survey criterion, "with standout categories including median days on market (12th at 95 days), crime rate (16th at 30 per year per 1,000 people) and school quality (tied for 16th with a score of six out of 10)."
Considering a home purchase here? You may want to use this link to see what's on the market: http://www.trulia.com/TX/El_Paso/
3. Greensboro, NC
This Tar Heel standout scored high in almost every category reviewed. Greensboro has been a quiet but steady force in strengthening the state's economy, due to the large number of firms headquartered here. As part of the Triad area, comprised of furniture capital High Point and Winston Salem, Greensboro has plenty of qualities that make it ideal for young professionals, families, and retirees. Outstanding schools, several universities, excellent recreational facilities, and an artsy downtown area are just the tip of the iceberg. To see the current homes for sale in Greensboro, click here: http://www.zillow.com/greensboro-nc/

2. Las Vegas, NV
Since coming back strong from the housing downturn, thousands of new residents have gravitated to Las Vegas. Although it has long been a mecca for retirees, these days families and single professionals are recognizing Las Vegas for more than its entertainment and gaming potential. Nearby attractions such as the Hoover Dam and the Grand Canyon, are reminders of life outside the glitz and glamour. As the financial and cultural center for all of southeastern Nevada, the demand for affordable housing is high. View a few listings here: http://www.realtor.com/realestateandhomes-search/Las-Vegas_NV
1. Henderson, NV
Finally, one more Nevada city made it to the #1 spot based on Movoto's research. Although it's just a short 20-minute drive from "Sin City" proper, in 2011 Henderson was ranked second on the Forbes magazine list "Safest Cities in the U.S." Another reason it made it to the top of the list is due to the ample inventory of affordable properties. Other factors cited by Movoto's analysts were, high public school ratings, low unemployment, and overall affordability. Curious if a Henderson home is within your budget? Have a look: http://www.trulia.com/NV/Henderson/

More Housing Market News
Subscribe To Our Newsletter
Sign up with your email address to receive news and updates.