Tips for Keeping Your Credit in Check During the Holidays
December 14, 2013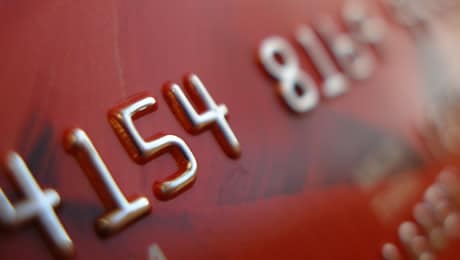 When it comes to securing a down payment for a home purchase, slow and steady wins the race. Don't let impulsive, unplanned purchases wreck your plans of home ownership this holiday season.
What's that? You've been saving and have no plans of touching the down payment nest egg? That's wonderful, however, it happens all too often – folks in search of a special present they believe will deliver the elusive "wow!" factor often end up buying the item with a credit card. It may be a gift for a parent, significant other, or unique trinket to make Santa's visit a little more special. Excessive holiday travel, the quest to have the best New Year's Eve ever, throwing and attending posh parties, and over the top decorating, are other common pitfalls this time of year. Whatever it is, you will end up paying for it in the long run. Those who get in over their heads may ultimately have to dip into their down payment fund. Please take a look at these tips to safeguard your plans of home ownership.
Keep Your Eyes on the Prize
Getting your ducks in a row to be approved for a mortgage means keeping your credit score healthy. When too many purchases are charged, of course you'll be in that much debt, plus interest. Please keep in mind that, in general, 30 percent of your credit score is calculated by the amount of debt you are carrying. This is also why paying your bills on time is so critical!
'Tis the Season to Scrutinize
With tinsel glistening and bells jingling, it's easy to get caught up in the merriment of it all. When you are standing at the register with a pile of gifts, beware of the cheerful clerk in the Santa hat asks, "Would you like to receive an extra 20 percent off your purchase today?" The safe answer is "No thanks." Store credit cards are notorious for steep late payment fees and high interest rates. Be strong and turn a deaf ear when you're informed about interest-free periods or special promotions. If all else fails, adopt the mantra, "What would Scrooge do?"
Go the Distance
If you look at your credit card statement, see the minimum payment, and think, "Oh yes – no problem!" you are heading for trouble. Paying just the minimum in order to spread your funds around for other holiday purchases is a bad idea. In addition to accruing more debt, the amount of interest you'll be responsible for will sky rocket.
Keep Credit Cards to a Minimum
It is not easy to keep your spending in check when you have more credit cards than Santa has reindeer. If you can swing it, using just one major credit card for the majority of your purchases is best.
Establish a Budget
Either you have the funds for purchases or not – it's that simple. If using a credit card will help until your next paycheck, then no problem. However, if extreme Black Friday buys put you in debt until Labor Day, that's a big problem! Make a list, review your finances, shop sales, and remain within your budget.
Rethink Your Spending Habits
News Flash – the maximum limit on your credit card is not how much you have to spend! Charging more than 30 percent of your available credit is a no-no and will guarantee you problems well into Christmas future!
Pay Attention
It is really easy to make online purchases these days and get neck-deep in debt in the process. Watch those "one-click" activities and review your bank statement regularly so there are no surprises. Also, identity theft runs rampart this time of year, so check your credit card statements carefully and keep an eye out for unexplained merchandise and charges.
Hold Your Cards Close
Although it's tempting to give teenage daughter Susie or Aunt Marge your credit card so they can pick up a few items on your list when they run to the mall – don't do it! Only the person whose name is on the card should carry it and use it. Otherwise, it may get lost, stolen, or misused.
Redeem Rewards
Check with your credit card company to stay informed about special holiday promotions and reward programs. You may have cash at your fingertips and not even know it!
Regardless of what you'll be buying this holiday season, it is highly doubtful that any of those purchases will come close to the longtime benefits of home ownership. So be sure to exercise restraint when it comes to your holiday spending. You'll be glad you did!
Other Credit & Holiday Posts & Pages You Might Enjoy
Tips for Buying a Home During the Holidays
Changes in FICO Policy May Help Boost Homeownership
Subscribe To Our Newsletter
Sign up with your email address to receive news and updates.