Tips for Buying a Home During the Holidays
December 15, 2013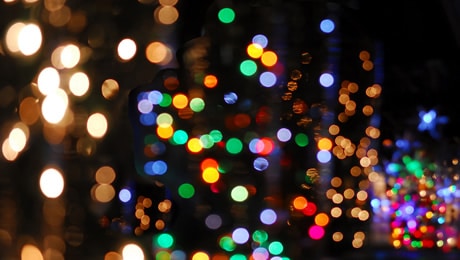 Sometimes waiting until the busy holiday season to get serious about a home purchase is a smarter strategy than you may think! Sellers who waited all spring and summer in hopes of getting their asking price may be ready to make a reduction, unload the property and move on. Waiting until the late fall and early winter also guarantees there will be less competition from other house hunters. However, to maximize your chances and score your dream house, there are a few considerations to be aware of when the holidays are on your heels.
Be Considerate
Viewing property during this busy time of year can be tricky due to other people's schedules. As a prospective buyer, be aware that individuals you'll rely on, such as your Realtor, lender, home inspector, and of course the seller, will likely have complicated holiday and travel plans. It's best to adopt a "roll with the punches" attitude and make "flexible" your key word.
Communicate
Expect to give in to your own seasonal demands as well. However, if doing so takes you out of the picture for an extended period of time, keep all of the other interested parties informed of your whereabouts. In this age of smartphones, there is really no excuse for missing a phone message or e-mail. Depending on how far along the transaction is, failure to communicate could prove detrimental to the sale. The person to provide with this information is first and foremost, your real estate agent.
Find a Great Lender
Make sure you use the services of a dependable, knowledgeable, and trustworthy mortgage lender. When your lender is just a short drive or phone call away, you'll also be able to establish a relationship and a level of trust. This is especially vital for a home purchase transaction that may take place during the frenzy of the holidays. Having someone who can discuss your financial options and best-case scenarios, plus help lock in on the best rate, is a real plus.
Get Pre-Approved
Demonstrate the fact that you are a serious contender! By getting pre-approved for a mortgage (which is different than getting prequalified), you'll be showing the seller and his/her agent that you are ready to commit to a home purchase and you've already got financing in place.
It's best to take care of this detail before the home search begins. Being pre-approved also shows the seller that you are earnest and financially able to see this purchase through. It is also a very good idea to find out in advance about holiday hours for your bank and lending institution. Unlike regular bank holidays, closings during the holiday season are not always predictable. Discuss your concerns with the bank and mortgage lender to make sure money can be wired in a timely manner.
Be Patient
As mentioned earlier, this is a slower time of year for real estate transactions. There are typically fewer listings and fewer Realtors on hand to show property. Use this to your advantage and sign up for alerts regarding new listings and price reductions online so you'll be able to stay one step ahead.
Don't Wait Too Long to Lock Your Rate
Remember – interest rates can change without warning so locking in a low rate is important. Don't wait around too long!
Make a Strong Offer
When you've crossed all the t's and dotted all the i's to your satisfaction, get that offer in! At this time, do not forget to attach the pre-approval letter from the lender. Sometimes the first offer received is accepted more quickly because sellers are ready to act. Trying to wrap things up before the 1st of January may also be a selling point that gets your offer noticed and accepted.
Set Your Limit
Although less likely during this time of the year, it is still possible that you'll have to beat out other people's offers. This could result in a sale that exceeds the asking price. Know the maximum that you could afford to pay and get that offer in.
Other Posts You Might Find Helpful
Subscribe To Our Newsletter
Sign up with your email address to receive news and updates.