Housing Inventory Starting to Open Up
December 23, 2013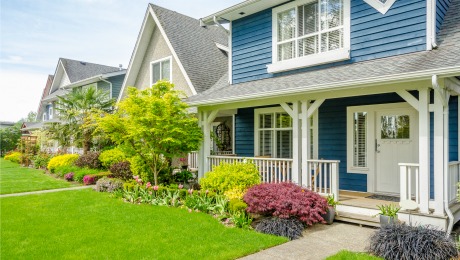 Market watchers are likely breathing sighs of relief these days, as the latest figures from Realtor.com indicate that the housing inventory is finally beginning to open up. Realtor.com's vice president, Curt Beardsley's, recently commented, "We're seeing real revitalization of the market." This is terrific news, as tight inventories have been one of the few things holding the market back from a robust recovery.
In early November, Wall Street Journal blogger, Kathleen Madigan, concurred that in spite of an uptick in sales, housing vacancy rates were remaining high. Madigan explained that this state of affairs, "suggests a substantial share of housing demand can be satisfied by existing homes." More news came in November from the U.S. Commerce Department, which revealed that 10.2 percent of U.S. homes were vacant in the third quarter. Although that reflects only a small change from the 10.1 percent in the second quarter, that figure is still a substantial increase seen before the housing boom.
Trulia, the popular real estate listing and data site, disclosed one very interesting point about the nation's real estate market. It seems that a tremendous share of vacant homes are in some sort of limbo – neither listed for rent or for sale. In fact, Trulia's analysts say that off-market homes accounted for 53 percent of vacant homes last quarter, which is up 45 percent from in the third quarter of 2006 when housing was near its peak.
In an effort to explain this phenomenon, the chief economist for Trulia, Jed Kolko explains that properties are usually kept off the market for two reasons: they are either being renovated or being actively prepared to go on the market. Kolko speculates that many sellers are waiting for prices to rise before listing their homes.
When these properties are spruced up and deemed ready to sell and hopefully fetch the highest prices, they will step from the shadows and transition into the active housing market. According to Kolko, that will offer buyers and renters more choices and could even up, slow, or possibly reverse recent price and rent increases.
Low Inventory Causing Bidding Wars, Higher Prices
Yet another story, this one in mid-November, from Bloomberg.com, revealed even more positive information regarding a rise in available home inventories. In some of the hottest U.S. markets where bidding wars have been commonplace, namely cities in Arizona, California, and Nevada, an increase in home values is spurring more sellers to list their homes.
The National Association of Realtor's report for single-family home prices for the third quarter showed that they were up in 88 percent in the nation's major metro areas. According to the NAR's analysis, "the biggest gains were in Sacramento, where prices jumped 41.8 percent; Las Vegas and Punta Gorda, Florida, which each had a 31.9 percent gain; and Los Angeles and Phoenix, with increases of about 25 percent."
Neil Dutta, head of the U.S. economics with Renaissance Macro Research LLC in New York, responded, "What has been holding back sales is the fact that nobody wants to sell at the bottom. The rise in inventory indicates that sellers are confident in the persistency of the price increases."
Subscribe To Our Newsletter
Sign up with your email address to receive news and updates.