Consumer Alert: OCC Releases Info on Cashier's Check Scam
December 27, 2013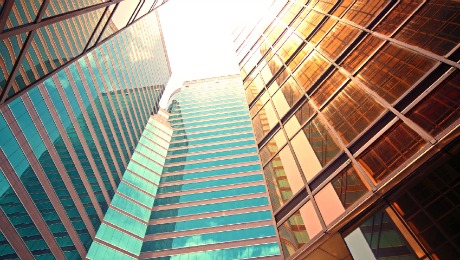 It happens every day. Money gets taken under false pretexts. Consumers fall victim to sneaky financial tricks. Scams happen all the time, unfortunately. While law enforcement does what they can to put a stop to fraudulent activity, the problem is so widespread that it's unlikely that we'll ever live in a world without scam artists. But while we can't control what unscrupulous people do, we can control how we respond to these threats to our finances, credit and identity. The first step to take is to become informed. That's why we at eLEND like to check in with the Office of the Comptroller of the Currency every once in a while to see what alerts are out there for consumers, like you.
Cashier's Check Scam
The Office of the Comptroller of the Currency (OCC) recently released a consumer alert relating to a cashier's check scam. It seems that counterfeit cashier's checks have been making their way around the country, leading to a lot of headaches and financial inconvenience.
It all began when Liberty Savings Bank, FSB of Saint Cloud, Minn. reported that counterfeit cashier's checks using a correct routing number of 291971391 are being presented for payment nationwide in connection with over payment scams related to online auctions and job solicitations.
According to the OCC, the counterfeit checks resemble the bank's authentic checks but can be identified in the following ways:
Counterfeit items are tricolored, fading from pink, blue, and green, left to right.
They contain a blurred bank logo in the upper-left corner and a dark top border with the following security statement: "TO VERIFY AUTHENTICITY, SEE REVERSE SIDE FOR DESCRIPTION OF THE 13 SECURITY FEATURES."
The items contain one authorized signature and do not include the bank's telephone numbers of (320) 252-2841 or (888) 850-2265.
Items presented to date may contain a remitter name of Rebecca Leih and be made payable for $2,480.
The recipients of the counterfeit checks are being contacted through email by Joshua Miles (Joshua.miles29@yahoo.com) and later receive a check in the mail for an amount greater than what was expected. The potential victims are then instructed to immediately deposit the check into their bank account and wire the difference in funds to a third party. Once the consumer's bank realizes that the check was fraudulent, most consumers have already wired the difference and/or spent the money. Unfortunately, the consumer who deposited the check is normally held liable for the lost money and it can be very difficult trying to track down and identify the scammers responsible. This is why it's best to steer clear of any unexpected cashier's checks from people you do not know personally.
What are Cashier's Checks?
Cashier's checks are similar to money orders in that they are viewed as a relatively safe financial instrument, as they are a direct obligation of the bank that issued them. However, due to the public's view on them and the fairly high amount of trust people tend to put in cashier's checks, they have recently become more popular vehicles for fraud.
There are several ways to avoid cashier's check fraud. Some of the basics include…
Trust your gut. If it sounds too good to be true, it probably is.
If there's something that just seems fishy about the whole thing, do a little investigating through Google and check the OCC website for the latest consumer alerts. If you are dealing with a scam, it's very likely that someone else has encountered the same issue.
Be cautious about spending any money from an unexpected cashier's check until you are sure it's legitimate. Even fraudulent cashier's checks can "clear" before the bank realizes that they're fake.
Be suspicious any time someone insists you wire funds or send money right away. Also consider it a red flag if someone pressures you to deposit the check soon and act quickly. Scammers know you will eventually figure out what's going on; they rely on their victims to act quickly so that they can get away with it before the victim has a chance to fully investigate the matter.
Save all financial documents. If you need to file a report or dispute a charge or anything of that nature, it's best to have a paper trail backing up your reasons.
For more information, visit the Office of the Comptroller of the Currency website.
Other Posts You Might Like:
Subscribe To Our Newsletter
Sign up with your email address to receive news and updates.