Internet Home Buyers More Likely to Need a Real Estate Agent
December 30, 2013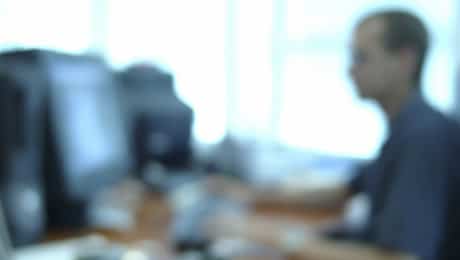 Considering that the Internet is absolutely flooded with an infinite amount of information for home buyers, many may concur that real estate agents are on their way to becoming as obsolete as milkmen and switchboard operators. But according to recently released information from the National Association of Realtors (NAR), many home buyers still see the value in working with a real estate agent – even buyers who rely on the web for their home searches.
It is entirely possible to gather all of the information you could possibly need for home buying or selling transactions. Prospective buyers can review comps, take virtual tours, and even become prequalified for a mortgage without ever leaving home. Savvy sellers can use the Internet to learn the ins and outs of home staging, determine their asking price and spread the word to interested buyers on social media sites.
In spite of the easy access to information that the Internet provides, it seems that even the most tech-savvy still prefer to handle a real estate transaction the old fashioned way. In the 2013 Profile of Home Buyers and Sellers, a survey conducted by the NAR, it was found that buyers who reported using the Internet feel they still need a real estate agent.
A whopping 92 percent of the survey's respondents noted that the Internet was the chief means they employed during their home searches. This number marks the highest number of individuals relying on online real estate services in the survey's history. Forty-two percent of prospective buyers revealed that they began their home search online. A small percentage, 17 percent, said the first step they took was to contact a Realtor.
To understand how dramatically things have changed in just 12 years, consider that in 2001 only 8 percent of those surveyed found the property they ended up buying online. In 2013, that figure stood at 43 percent.
In spite of having all the tools and information just a computer away, this year's survey confirmed that the majority of folks with a real estate transaction on the horizon ultimately seek the help of a real estate professional. In fact, the NAR's survey showed that 88 percent of its participating buyers said they made their home purchase with the help of a real estate agent.
Perhaps the way the Internet is most used among buyers and sellers is in home searches. This is not surprising with sites such as Trulia and Zillow, which in addition to posting listings also display a wide variety of data regarding real estate trends, home values, and neighborhood profiles. In 2013, the NAR's profile showed that 90 percent of those who participated in the survey used the Internet to look for homes.
According to NAR analysts, "While the vast majority of buyers use the Internet during the home buying process, the Internet does not replace the real estate agent in the transaction. In fact, buyers who used the Internet were more likely than those who did not use the Internet to purchase their home through an agent."
In examining just why people tend to prefer having a Realtor in their corner, the survey made a few interesting discoveries.
People are more trusting when it comes to relying on word of mouth recommendations that come from a real live Realtor. Although cyber space is full of answers, most prospective real estate clients, be they buyers or sellers, prefer to deal ultimately with an individual rather than a virtual agent. They also prefer not to go it alone for fear they may miss an important detail or red flag that an experienced realtor could alert them to.
Perhaps the most valuable things Realtors bring to the table is their level of expertise when it comes local knowledge. Their skills for sale and price negotiations are also highly valuable. These abilities can not be duplicated and offer clients true peace of mind.
Interpreting comps, real estate trends, assisting with the mountain of paper work and hundreds of other details involved in a home purchase or sale are other reasons why survey participants cited their preference for contracting the services of a realtor.
Subscribe To Our Newsletter
Sign up with your email address to receive news and updates.