Small Homes are Back in Style
January 1, 2014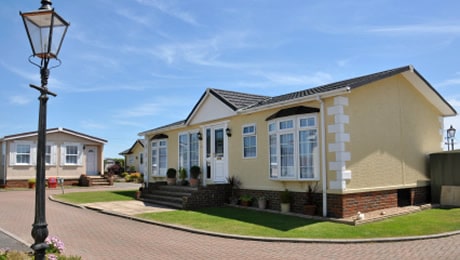 Have you heard the news? The size of the American home is shrinking! Information from several reliable sources, including the National Association of Homebuilders (NAHB), the National Association of Realtors (NAR), and the U.S. Census Bureau, indicates that today's home buyers are downsizing the American dream. The trend began in the wake of the housing crisis, and appears to be continuing.
Real estate news contributor, Brad Tuttle, reported on BusinessTime.com that since 2010, "the average new construction house is 2,377 square feet, down from over 2,500 square feet as recently as 2007." Housing market pros are estimating that by 2015, the average size for a newly built home may be closer to the square footage last seen in the 90s, which stood around 2,140 square feet.
At last year's Best in America Living Awards, which is hosted annually by the NAHB, the long-time editorial director and editor-in-chief of Professional Builder, Professional Remodeler, Custom Builder, Housing Giants, and HousingZone.com, Heather McCune, had this to say: "It appears that the exploding house trend—in which homes get bigger and bigger every year—is gone."
McCune went on to explain that today's home buyers are just not interested in overly elaborate exteriors with multiple gables and dormers or tons of wasted space inside.
As for an explanation as to what is driving this trend, there are several possibilities. There is more caution lately in the housing market which has led both buyers and builders to examine the cost effectiveness of certain designs. Residential architects seem to have taken notice as well and may now be weighing factors such as value versus cost versus usable space.
The home buyers of today have made a giant leap away from the trends and home styles their parents favored. Energy efficiency and sustainability are big considerations as well as simple, timeless, and tasteful design. Bigger is not necessarily judged as better anymore. Instead, how much it will cost to heat, cool, furnish, and landscape are major factors to ponder.
Thousands of Baby Boomers who are perched on the brink of retirement are ready to move on from the 2500+ square foot residences they have been slaves to for most of their working lives. Less home and yard to contend with means having more time for travel, hobbies, grandkids, and attending to "bucket list" goals. It could also be a given that the kids of Boomers witnessed first hand how much time, energy, and money maintaining a large property requires.
Remember the era of the "gourmet kitchen" and all of those bells and whistles? Turns out, most home cooks did not actually need executive chef-worthy kitchens. Furthermore, homeowners have wised up that a sprawling Food Network-sized kitchen is a bear to keep clean and can take away from other more enjoyable pursuits. According to Tuttle, practicality is of utmost importance to the latest generation of home buyers. He also makes the point that, "Most kitchens are being designed with a permanent desk or some form of a work space, because more and more people work from home and are expected to answer e-mails even as they're trying to get dinner on the table."
The one area in American homes that continues to expand is the bathroom. More than ever before, Americans are splurging on state of the art fixtures, luxury options like talking toilets, Wi-Fi, stereo systems, and saunas, plus more square footage in an attempt to truly make bathrooms more spa-like retreats.
Other Sources:
Subscribe To Our Newsletter
Sign up with your email address to receive news and updates.