Office Real Estate Heating Up
January 8, 2014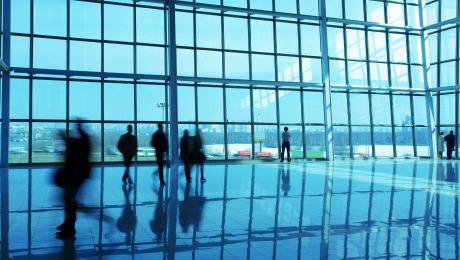 Fall and winter may be considered the slow season for residential property sales, but a recent report from the pages of the New York Times Economy section revealed that office spaces are selling like hotcakes. In fact, commercial real estate sales in general have been brisk and market watchers predict this trend will continue well into 2014.
This development is interesting in light of the fact that the majority of lenders have made their guidelines more stringent for residential mortgages. In early November the Federal Reserve Board posted the results of a bank survey it conducted regarding current lending practices. Of the banks responding to the survey, 21.9 percent stated that their credit standards for commercial real estate loans through the third quarter were more relaxed than they were previously. A much smaller percentage, only 2.7 percent, said they had tightened their lending guidelines for commercial borrowers.
Other factors seem to have an impact on this phenomenon. More banks in the survey confirmed that with the economic picture improving, the demand for commercial loans is also up. At the end of the third quarter, the demand for this type of financing was the highest its been since 2005. Ross L. Smotrich, who is a senior analyst of real estate investment trusts for Barclays, observed that, "It is somewhat anecdotal, but it feels like we've seen a consistent increase in the availability of debt capital in commercial real estate this year."
Smotrich also reflected that in the latter part of 2012, banks were only interested in dealing with well-regarded buyers and sure thing properties, but lately, they have shown more flexibility all around. He also stated that the demand first became apparent in some of the nation's largest metro areas, namely, New York, Boston, and San Francisco.
As the economy has improved, the number of delinquent loans has also dropped. The Federal Reserve Board's findings showed that delinquencies experienced all time lows between 2005 and 2007, but have been climbing up ever since. As the volume of commercial loans has escalated, there has also been a noticeable increase in the volume of new commercial mortgage-backed securities. Joe McBride, who is an analyst for Trepp L.L.C., estimates those securities could reach $80 billion by year's end. Last year, they were up to $44 billion. McBride's firm is the leading provider of information, analytics and technology to the global CMBS, commercial real estate, and banking industries.
Even though that reflects major improvement, it is not even close to the peak reached between 2004 through 2007. For that period, the issuance of commercial mortgage-backed securities hit $230 billion. Of course, we now know that the majority of those loans were based on speculation and ended in delinquency. That being said, the current level of $80 billion would appear solid.
With interest rates remaining so low, demand has remained brisk. Although market watchers and economists confirm that commercial real estate investors are typically seeking to profit from the business operation plus market demand for property and rises in appreciation rates, they appear patient. Investors also seem more confident largely due to heightened peace of mind because of tighter lending practices.
According to the Times article, "In 2007, the average deal had income equal to only 1.4 times the debt service payments required on the securitization. In 2008, when the few deals done included some of the most speculative loans made before the bubble burst, that was down to 1.2."
Throughout 2013, the ratio has risen to 2.2.
To see several charts that detail the direction commercial mortgage-backed securities are taking, please use this link: http://www.nytimes.com/interactive/2013/11/08/business/Revival-in-Commercial-Real-Estate-Lending.html?ref=economy
Subscribe To Our Newsletter
Sign up with your email address to receive news and updates.