Americans Still Thankful for Homeownership, According to Survey
January 10, 2014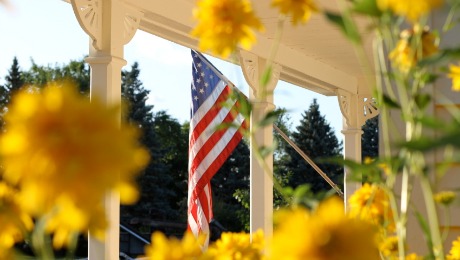 Did the turbulent years of the U.S. housing market change the public's feelings about homeownership? Considering that tens of thousands of Americans faced the threat of foreclosure in recent years, it would not be surprising if the value placed on home ownership had changed. But – it looks like that's not the case. In fact, recent information shows that Americans still value homeownership very much.
The results of a new survey say that homeownership is still an integral part of the "American Dream." The survey was conducted by NeighborWorks, a national network of more than 240 community development and affordable housing organizations. Created in 1978, the organization's mission is, "To create opportunities for lower-income people to live in affordable housing in safe, sustainable neighborhoods that are a healthy place for families to grow."
For the survey, 1,000 individuals throughout the country were polled. Of those responding, 88 percent confirmed that owning a home is an important element of their "American Dream." Approximately two-thirds of the participants revealed that their view of having a home of their own has not changed over the course of the last five years. They were further queried about the fact that the return to the normal housing market has been slow. Even so, that group still agreed that homeownership is a worthwhile investment.
The CEO of NeighborWorks America, Eileen Fitzgerald, emphasized the findings by reflecting, "Although the housing market took one of the largest hits ever—with home prices falling nationally and foreclosures rising to more than one million homes annually, homeownership remains a goal many want to achieve. But it's important to also note that the poll also underscores that we need to have quality and affordable rental homes available for those people who simply prefer to rent."
An interesting finding uncovered by the survey shows that renters and current homeowners view the matter differently. Renters appear skittish when queried about their future plans of buying a home. In spite of affordable home prices and the ongoing low mortgage rates, only 42 percent say they're contemplating a home purchase, while 55 percent are not. Among the group of renters surveyed, 63 percent of them said they would be more likely to rent their next residence. Only 25 percent of the current homeowners said they would rent in the future.
For both groups – renters and homeowners, feelings about the obstacles to buying a home were shared. The process of buying a home was viewed as "complicated' by 80 percent of the renters and 73 percent of the current homeowners. The two groups cited other hurdles as well, including concerns about job security, the economy, and difficulty in securing a down payment.
When asked a series of questions about different types of mortgages, most adults believe they are knowledgeable. However, the poll results showed that one in four say they have no familiarity with the mortgage products.
The results of the survey show there is uncertainty among consumers when it comes to being prepared to purchase a home. Survey analysts report that, "About half of Americans said they are more prepared today than five years ago to acquire a home.
Fitzgerald reflected on this information and said, "These results tell us that most consumers believe that they know when the time is right for them to buy a home, and feel strongly that homeownership is important, but that their personal situation may have been affected in the past five years and is holding them back from pursuing homeownership."
Subscribe To Our Newsletter
Sign up with your email address to receive news and updates.