Building Permits Reach Over 1 Million Due to Multifamily Construction
January 12, 2014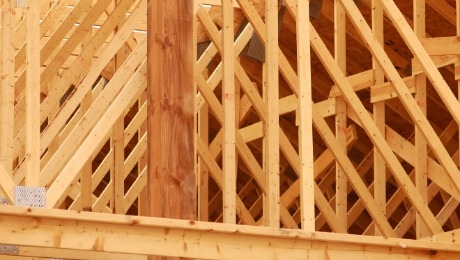 In late November, the National Association of Home Builders released their latest count of building permits. According to the NAHB, issuance of new building permits increased 6.2 percent to a seasonally adjusted annual rate of 1.034 million units in October. The NAHB pointed out that this substantial increase was mostly due to a double-digit increase in multifamily permits.
Back in September, the number of issued permits went up 5.2 percent to 974,000. This shows us that the figures are climbing steadily, which indicates that the market is continuing to grow. The multifamily sector is especially noteworthy, as the NAHB reports that multifamily permit issuance rose 15.2 percent to 414,000 units in October.
The single-family sector improved as well, though not as dramatically. The single-family building permit issuance in October showed a 0.8 percent gain to 620,000.
"Permits are often a harbinger of future housing activity and the strong showing in the multifamily sector along with stable numbers on the single-family side bode well for a continuing, gradual upturn in housing over the coming months," said NAHB senior economist Robert Denk. "But consumer and builder confidence could be seriously undermined unless policymakers make progress over looming budget, tax and economic policy issues in the weeks and months ahead."
Denk, referring to the dilemma of the government shutdown, made it clear that there is definite evidence to support a recovering market. How the figures will continue to change is anyone's guess, but it looks as though the market is on the right path.
Regionally, permits issuance in October remained steady at 101,000 units in the Northeast. In the West, permits issuance rose 15.4 percent. The South saw a 9.4 percent rise. The Midwest was the only region to post a decline, showing a 9.6 percent dip.
The apartment and condo markets began to really gain momentum in the second quarter of 2013, when the NAHB reported a nine point increase to 61 on the Multifamily Production Index, released August 29, 2013. This further supports the notion that the business of new housing construction is expanding. Both renters and buyers are showing higher demand it seems and according to the NAHB, the multifamily developer confidence has remained high.
For more information on the latest news in home building, visit www.nahb.org or check back here often for updates on new developments in the industry.
Other Posts You Might Like:
Movoto Reveals "10 Best Cities for Home Buyers"
Housing Inventory Opens Up
Author: Angel Bell
Subscribe To Our Newsletter
Sign up with your email address to receive news and updates.