MSN Real Estate Publishes List of Best Cities for Starting Over
January 14, 2014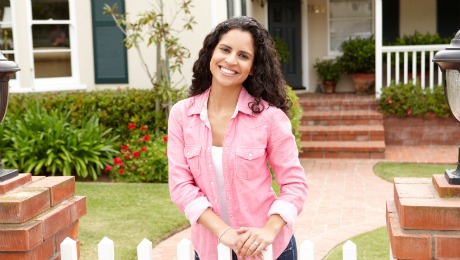 After the tough economic setbacks and real estate struggles, it's no wonder more and more Americans are pulling up stakes and seeking their happiness elsewhere. But if you're not happy where you are, how do you know where to go? After all, finding a place that's both affordable and ripe with job opportunities is almost impossible. Or is it?
Not long ago, the folks over at MSN Real Estate, along with some experts from Local Market Monitor, compiled a list of 10 U.S. metros that are great for "starting over."
"Usually there's a correlation between high-paying jobs and high-cost real estate, but that's not so in these areas," says Ingo Winzer, Local Market Monitor president.
So if you're ready for a change in scenery, take a look at the following metros. And, be sure to call on eLEND once you're ready to buy your dream home in your new hometown!
10 Best Places for Starting Over
courtesy of MSN Real Estate
MSN and LMM compiled this list based on several factors such as job growth, per-capita income, ratio of income to home price, average home price and price change over the year.
Coming in at number one, the Scranton-Wilkes-Barre, Pa. metro boasts a lot more than being the setting for a fictional paper company on NBC's The Office. This area is working hard to attract more bioscience companies, but it also offers a richly diverse business economy based on education, tourism, health services, technology and more. The downtown area is also getting a once over in hopes to entice the younger residents who come for college to stay permanently. As an added bonus – the scenic Pocono Mountains are just a 30 minute drive away.
Second place went to the Beaumont-Port Arthur, Texas metro area. Jobs are growing rapidly in this area, which mirrors the overall growth rate in the state itself. Construction jobs are especially in demand here. What's nice about this area is that the cost of living is relatively low. What might take some getting used to is the lower air quality and distance to the excitement and culture of bigger cities such as Houston. But don't fret, "Space City" isn't too far – about 85 miles, which isn't bad if you're looking for a weekend getaway.
The third place metro was the Kalamazoo-Portage, Mich. area. Average home prices fell 2 percent year over year here, which means the area isn't seeing demand levels that are as high as other parts of the country. Use this to your benefit though and snag an affordable home. Thinking of starting a family? This is a great place to do so. The Kalamazoo Promise, a local nonprofit, allows every child who attends Kalamazoo public schools from kindergarten through high school graduation to receive a full scholarship to the state-supported school of their choice in Michigan. Pretty great incentive, huh?
The remaining seven metros to make the cut included the following:
#4 – Rochester, N.Y.
#5 – Oklahoma City
#6 – Peoria, Ill.
#7 – Little Rock-North Little Rock-Conway, Ark.
#8 – Kingsport-Bristol, Tenn.-Bristol, Va.
#9 – Columbus, Ohio
#10 – Fort Wayne, Ind.
To view the full slideshow and learn more about each metro, see the original list from MSN here.
Looking for home financing advice or low mortgage rates in any of the above mentioned metros? The mortgage experts at eLEND are prepared and eager to help you secure an affordable home loan, no matter where you decide to hang your hat! We are a national mortgage lender offering a variety of home financing options, including FHA, USDA, VA and jumbo mortgages. We also handle refinancing, investment property loans and condo mortgages. Call us today or submit your information electronically for a free, no-obligation rate quote. 800-634-8616
Subscribe To Our Newsletter
Sign up with your email address to receive news and updates.