What is Mortgage Servicing?
January 17, 2014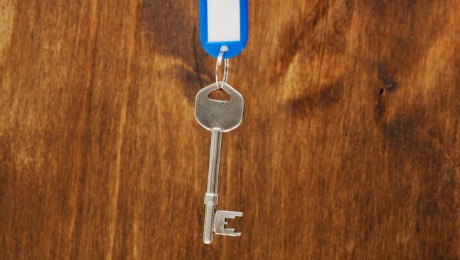 Mortgage servicing refers to the practice of handling payments and managing escrow accounts that are associated with a home loan. However, just because a lender services a loan does not mean they actually own it. In this post we'll explain how mortgage servicing works and why mortgage lenders choose to sell loans on the secondary market.
Why do lenders sell mortgages?
It is fairly common practice for lenders to originate, close and then sell home loans. Selling home loans means that after a borrower closes on his or her loan, it may be bundled together with many others and sold to free up funds for the lender. This helps keep the mortgage market going by allowing lenders to offer new loans to other borrowers.
Although many home loans are sold on the secondary market, some lenders retain the servicing responsibilities even after the loan is sold. At eLEND we service most of the home loans we close. This means that we remain the point of contact for any questions or concerns you might have regarding your mortgage. It also means that our customers can rest easy knowing that no matter where their loan is sold, they can continue to rely on the same eLEND customer service they received during the origination and closing process.
What tasks are involved in mortgage servicing?
Mortgage servicing covers a wide variety of tasks. A lender who services your loan will collect payments and apply them towards to your loan. They will manage which percentage of your payments are applied toward the principal balance, interest, fees and escrow account. If you have an escrow account, a mortgage servicer will likely manage the collection of funds that go into that account as well as pay the property taxes and homeowners insurance premiums that are drawn from that account.
At eLEND, we also provide our borrowers with an annual statement that clearly outlines their account balance, payments made on their behalf and estimated payments for the next year. This not only helps you keep track of where your escrow money is going, it can help you plan out your household finances for the near future.
What happens if my loan is sold?
If your mortgage is sold on the secondary market, you will be officially notified. At eLEND, we will send a notification even if we are to retain the servicing responsibilities. The notice will usually contain the name, address, and contact information for your mortgage's new owner, as well as the date of transfer of ownership and who to contact for payments and other servicing issues.
If you are already an eLEND customer and you receive a notification that your mortgage is being sold, feel free to contact us with any questions you may have. We are here to help you better understand the mortgage process and are happy to address any concerns you may have. Simply call 800-634-8616.
If you're not yet one of our valued borrowers and are interested in learning more about our products and services, please feel free to call the number above or submit your information online for a free, no-obligation rate quote. Mortgage rates are still near historic lows, so now is an excellent time to shop for your next home loan!
Subscribe To Our Newsletter
Sign up with your email address to receive news and updates.