5 Cities with Thriving Real Estate Markets
January 18, 2014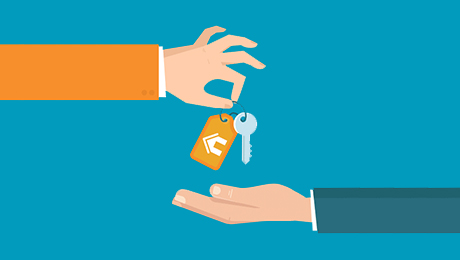 We all know by now that the housing market is in recovery. But some cities are recovering more rapidly than others. While some metros continue to struggle with low buyer demand, low inventory, low home values or just poor economies, others are thriving – with new construction opportunities, higher appreciation rates, rising list prices and strong demand.
Here's a look at 5 U.S. cities that are doing quite well in the real estate market. You might be surprised at some of the cities on our list!
1. Las Vegas
Not too long ago, Las Vegas' real estate market was circling the drain. The distressed market made it tough for homeowners to sell for a worthy amount and buyers had little motivation to invest, as appreciation was slow. Now, all that's changed. According to an October report from NBC, Las Vegas made Realtor.com's "Top Ten Turnaround Towns" list, with a 30.80 percent quarterly year-over-year median list price increase. Furthermore, the age of inventory dropped 23.50 percent and the amount of inventory itself became reduced by 16.90 percent. This means that homes in "Sin City" are going fast and at prices that are much more respectable.
Here are a few more recent stats, courtesy of Zillow.com:
Estimated Home Value Index: $162,500 (+31.7 percent year-over-year)
Median List Price: $175,000 (+31.6 percent year-over-year)
Median Sale Price: $167,500 (+22.3 percent year-over-year)
Percentage of Homes Sold for Gain: 67.0 percent (+35.0 percent year-over-year)
Homes Foreclosed: 11.28 per 10,000 (-1.4 percent year-over-year)
2. Houston
The robust real estate market in Houston is closely tied to the city's tremendous job growth. According to an October report from RealtyTrac, Houston experienced phenomenal growth in its job market – fifth highest out of the 100 biggest metropolitan areas. This surge in employment opportunities helped vitalize the local economy and stimulate the real estate market. Back in June, the median price for a home in Houston hit its highest level since 2008. Not to mention the 1.2 percent year-over-year sales increase and the decline in sales of distressed property.
Take a look at some more Houston real estate stats from Realtor.com:
Average Home Price: $111,921
Average Home Price Per Square Foot: $57
Currently For Sale: 7,008
Recently Sold: 12,492
Foreclosures: 261
3. Miami
If luxury real estate is what you're after, look no further than Miami, FL. The high end market here is booming, even beating out Paris and Los Angeles according to a recent Christie's list of the top 10 luxury residential markets. The city's popularity can be attributed to several factors. Miami has a thriving cultural scene which caters to those who enjoy the star treatment. High end spas, fine arts, world class cuisine and plenty of recreational opportunities make Miami a magnet for the rich to come play and stay.
Want to learn more about the Miami market? Here are a few extra stats from Zillow:
Median List Price: $382,000 (+15.8 percent year-over-year)
Median Sale Price: $298,500 (+18.0 percent year-over-year)
Rent List Price: $2,200 (+10.0 percent year-over-year)
Homes with Increasing Values: 96.0 percent (+10.2 percent year-over-year)
4. Modesto
The city of Modesto, CA may not be on a lot of real estate gurus' radar, but it ought to be. According to information from Zillow, Modesto's median list price leaped more than 50 percent year-over-year. Currently, Zillow reports the median price at $229,000 (52.7 percent higher than it was a year ago). Not only have the numbers improved on a yearly basis, but the month-over-month and quarter-over-quarter figures are higher, too. Furthermore, Modesto's unemployment rate has improved significantly, dropping from 12.3 percent in August 2012 to 10.2 percent a year later.
5. Detroit
Like Las Vegas, Detroit was a city in distress. Foreclosures plagued the area and other poor economic factors made it seem like the city's real estate market was a lost cause. Thankfully, things turned around. Investors began to take more of an interest in the area and local incentives helped promote a change in the economic and residential atmosphere. Now, Detroit has one of the highest year-over-year median list price growths at +38.6 percent. The local unemployment rate is still very high, but the good news is that it's back on the downward path. In August 2012 the rate was 19.5 percent; the latest figure puts it at 17.7 percent.
"Motor City" also made the list of 10 U.S. markets where asking prices are surging.
More Housing Market News
The Top Towns for a Real Estate Turnaround
Subscribe To Our Newsletter
Sign up with your email address to receive news and updates.