Builder Confidence Rises in December
January 19, 2014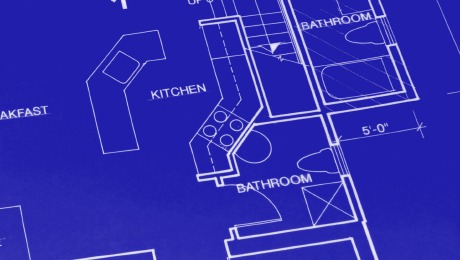 It looks like the market for newly-built single-family homes is continuing to improve, as the National Association of Home Builders announced recent gains in builder confidence. According to the NAHB, builder confidence in this market rose four points to a reading of 58 on the National Association of Home Builders/Wells Fargo Housing Market Index (HMI) for December.
Released on December 17, the results of the index showed that all three index components – current sales conditions, sales expectations and traffic of prospective buyers – improved nicely.
"This is definitely an encouraging sign as we move into 2014," said National Association of Home Builders (NAHB) Chairman Rick Judson, a home builder from Charlotte, N.C. "The HMI is up 11 points since December of 2012 and has been above 50 for the past seven months. This indicates that an increasing number of builders have a positive view on where the industry is going."
Even recent rises in mortgage rates does not seem to be a deterrent, NAHB Chief Economist David Crowe explains.
"Following a two-month pause in the index, this uptick is due in part to release of the pent-up demand caused by the uncertainty generated by the October government shutdown," said Crowe. "We continue to look for a gradual improvement in the housing recovery in the year ahead."
The NAHB/Wells Fargo Housing Market Index gauges builder perceptions of current single-family home sales and sales expectations for the next six months as "good," "fair" or "poor." The survey also asks builders to rate traffic of prospective buyers as "high to very high," "average" or "low to very low." Scores for each component are then used to calculate a seasonally adjusted index where any number over 50 indicates that more builders view conditions as good than poor.
The fact that December's results came in at 58 shows that conditions are seen as highly favorable for the newly-built market. When it comes to the separate components, the outlook is just as good. All three HMI components posted gains in December, according to the NAHB. The index gauging current sales conditions jumped six points to 64, while the index gauging expectations for future sales rose two points to 62. The index gauging traffic of prospective buyers gained three points to 44.
Regionally, the South managed to edge one point higher coming in at 57, while the Northeast, Midwest and West each dropped a point to 38, 59 and 59, respectively.
This is fantastic news for the new home construction industry, as well as the housing market overall. The demand and market stability for new construction leads many to speculate that more Americans are ready for new homes and land development is beginning to rev up.
Subscribe To Our Newsletter
Sign up with your email address to receive news and updates.