Consumer Confidence Level Higher in December
January 26, 2014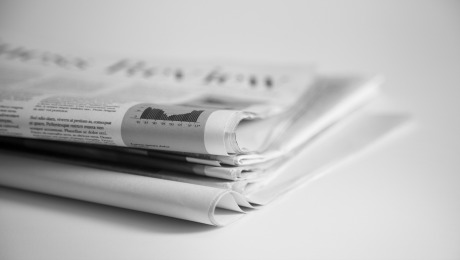 American consumers are sailing into 2014 with high hopes about their spending power and the overall state of the economy. Reuters recently reported on the condition of consumer attitudes in the U.S. and The Conference Board, an industry analytics firm, gathered the information. Their findings showed that by December, consumers were more optimistic about the job market and confidence levels were up.
To understand why this is so significant, it helps to understand that consumer confidence is a powerful economic indicator. It essentially measures the level of optimism that consumers have about the state of the economy. It is also directly tied to consumers' perceptions about their individual personal finances. When American consumers feel good about the economy, they tend to make more purchases.
An explanation posted on Wikipedia clarifies the phenomenon of consumer confidence like this:
"A month-to-month trend in consumer confidence suggests the outlook of consumers is based on their ability to find and retain good jobs according to their perception of the current state of the economy and their personal financial situation."
Consumer Data Sparks Stock Prices
The Conference Board data revealed that in December, consumer attitudes went up to 78.1 from November's reading of 72.0. In a separate survey, Reuters polled economists and their reading was 76.0. It is very interesting to note, that when this news hit the wire, stock prices in the U.S. surged. Better news yet is that the latest positive scores bring the confidence levels closer to the higher marks not experienced since the government shutdown fiasco in October of 2013.
Lynn Franco, who is the director of economic indicators for The Conference Board interpreted the news by observing, "Despite the many challenges throughout 2013, consumers are in better spirits today than when the year began." Furthermore, the data reported that the expectations index rose to 79.4 from an upwardly revised 71.1. The present situation index rose to 76.2, which is the highest it has been since April 2008, from a revised 73.5 in November.
Labor and Housing Market Improvements
Another aspect of the data saw consumers' labor market assessments improving, with the "jobs hard to get" index dropping to 32.5 from 34.1 the month before. Consumers' one-year inflation expectation was steady at 5.2 percent.
The fact that home prices in 20 major U.S. cities were up in October is evidence that American consumers are feeling good about purchasing property again. Information from the S & P/Case-Shiller index of property prices showed that the home prices rose 13.6 in the y-o-y analysis between October 2012 and 2013. Home prices have not shown such substantial increases since February of 2006.
See related post, "Markets Where Asking Prices are on the Rise."
A Bloomberg.com post in early December explained that since so many distressed properties have been snapped up by investors, the inventory of homes for sale is down. However, Realtor.com recently reported that housing inventory is starting to make its way back up. So, while things are still sluggish, it looks like they won't be for too much longer. The Bloomberg post concluded with the observation that expected gains on the employment front will very likely boost home sales – so there's more good news!
To stay up to date on further housing and consumer news developments, be sure to check back often. At eLEND, we are committed to providing more than just competitive mortgage rates – we strive to deliver some of the most newsworthy industry information for real estate and mortgage pros, as well as consumers. For more information on our loan products, feel free to give us a call today! 1-800-634-8616
Subscribe To Our Newsletter
Sign up with your email address to receive news and updates.