Fed to Begin Tapering This Month
January 28, 2014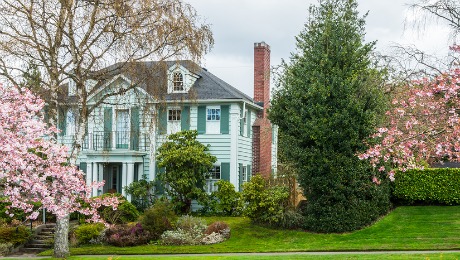 Back in December, the Federal Reserve announced its plans to begin tapering back on its $85 billion a month bond buying program. Ben S. Bernanke, economist and then-chairman of the Federal Reserve said the Fed would drop its purchases of mortgage backed securities (MBS) from $40 billion to $35 billion per month starting in January. Bernanke also stated that the Fed would decrease its spending from $45 billion to $40 billion on long term Treasury bills.
What does this mean to the typical American consumer? Probably not a lot; however, this news shouldn't come as a shock or disappointment, as most economists see the decision as evidence of a stronger market. To put it in simplest terms, the economy is doing so much better these days, the government doesn't need to keep purchasing bonds as a back-up.
According to a recent article from RealtyTrac, a real estate data firm, recent economic improvements and a bipartisan Congressional budget deal made Bernanke's decision "easy to make." Furthermore, positive changes in housing data and unemployment likely contributed to the Fed's decision to reduce its quantitative easing, or QE policy of bond buying, which was put into place to stave off inflation.
Bernanke, who will be leaving his position as chairman of the Federal Reserve this month, has left a "clear pathway" for his successor, Janet Yellen. When Yellen steps in, her primary task will be to help stabilize markets and keep the improving, yet still fragile economy on the right track.
Some folks might be a little nervous about the tapering decision, as the general assumption is that it will cause mortgage rates to rise. While this isn't necessarily untrue, it's certainly no reason to panic. Mortgage rates have remained near historic lows for quite a while, and even slight increases will unlikely deter prospective home buyers from entering the market – especially now that home values are on the rise and the availability of home financing has opened up. Even underwater homeowners are now seeing the clearer skies ahead, with increases in homeowner equity reported across the country.
The months ahead may be tough to predict with complete accuracy, but it's fair to say that it remains a good time to invest in a home and take out a mortgage. Rates are still affordable and home prices are headed upward. Luckily, many markets are seeing complete turnarounds and some are even experiencing intense buyer demand. So don't let the tapering issue scare you off – it simply shows that, as a nation, we can finally say we've reached a sustainable point in our economic recovery.
For more information on today's mortgage rates and home loan options, call 800-634-8616 or submit your information through our online form. An eLEND mortgage expert will gladly provide you with a quick, no-obligation rate quote and mortgage analysis.
Subscribe To Our Newsletter
Sign up with your email address to receive news and updates.