Cash Buyers More Common in Real Estate
February 2, 2014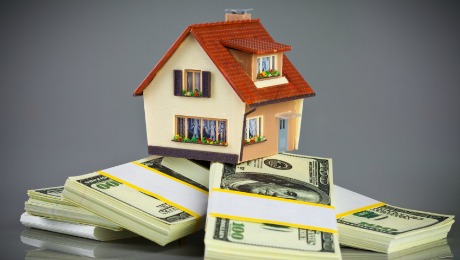 Did you know that in the month of November alone, nearly half-a-million homes were sold in the U.S.? And did you know that 42 percent of those homes were sold to cash buyers?
According to the latest housing report from real estate data firm RealtyTrac, the share of all cash home sales reached a new high in November 2013, hitting 42 percent of all residential property sales, up from 38.8 percent in October. This figure was also up from a year ago and hit the highest level since RealtyTrac first began tracking cash sales in January 2011.
The states with the highest percentage of all-cash sales included Florida (62.7 percent), Georgia (51.3 percent), Nevada (51.0 percent), South Carolina (50.3 percent), and Michigan (49.0 percent).
Purchases by institutional investors accounted for 7.7 percent of all residential property sales in November, up from 7.1 percent in October and up from 6.3 percent a year ago. RealtyTrac defines institutional investor purchases as residential property sales to non-lending entities that purchased at least 10 properties in the last 12 months.
Markets with the highest share of institutional investor purchases included Columbus, OH; Phoenix, AZ; Atlanta, GA; Jacksonville, FL; and Cape Coral-Fort Myers, FL.
According to TIME contributor Christopher Matthews, these stats can be interpreted in two different ways. The glass-half-empty viewpoint indicates that the increase in all-cash and institutional investor purchases means there's less room in the market for your average, everyday borrower who takes out a mortgage. On the other hand, Matthews also expresses that seeing more investor activity in the market points to an improved economic outlook and buyer confidence.
While Mr. Matthews certainly makes valid points, it's worth noting that mortgages haven't been pushed out of the frame by cash buyers. Rates are still hovering near historic lows and while mortgage originations may be slowing down, there's certainly are certainly still reasons to consider financing a home in the current market. Even current homeowners may do well to look into refinancing now, as the average rate for a 30 year fixed rate mortgage has dropped recently.
Want to learn more?
Subscribe To Our Newsletter
Sign up with your email address to receive news and updates.