Baltimore House Flippers Let Buyers Weigh in on Renovations
February 5, 2014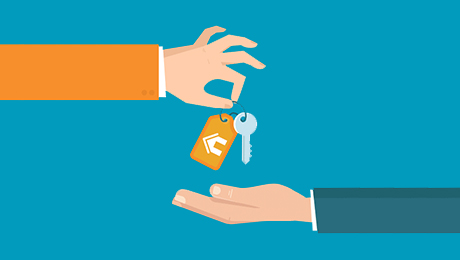 Time Magazine's Business and Money blog reported on an unusual trend that Baltimore property investors are trying out. Rather than purchase investment properties and make the basic improvements, the future sellers are inviting potential buyers to make suggestions as to what types of changes they would most appreciate. The goal of this new approach is to attract more interested buyers and of course to sell more homes for more money, a key part of the house flipping biz.
In the past, it has not been completely uncommon for investors to get input from prospective buyers. However, it was usually towards the end of the renovation and for simple choices such as paint colors or floor covering options. Now, Baltimore house flippers are allowing pools of buyers to choose components such as countertops, appliances, cabinets, tile, and even have a say in the landscaping plans.
Time magazine blogger, Brad Tuttle, explained in the article that in Baltimore, blocks of homes in older neighborhoods are being purchased and renovated from the ground up. The company, Charm City Builders, is even going so far as to construct what they call model homes, within the framework of 100 year old rowhouses. Essentially, the original "bones" of the older homes are used as the basic structure and then outfitted with all of the latest bells and whistles. Considering that model homes typically are brand new and serve as a showcase for a new development, this is certainly a different take on way to do it!
An article in the Baltimore Sun observed that usually, investors buy a property, fix it up, and then sell it for a profit. It saves prospective home buyers the time and money of renovating the place themselves. However, it also keeps them completely out of the decision making process. So instead, Charm City Builders pays more than what's typical for the majority of their homes and takes a much slower course of action.
They make one the model home and use it as an example of what could be possible with other similar homes in the neighborhood. There is even an office area within the model home, where future home buyers can peruse catalogs of options for fixtures, colors, floor plans, appliances, and other interior components.
Because the model is an example of the company's work, it is an excellent selling tool. Rather than look at architectural renderings or computer-generated blue prints of proposed homes, prospective buyers can check the quality of the work plus see and feel what one of the firm's remodeled homes will really be like. The director of Washington, DC's NAHB, Stephen Melman explained in the Sun story that, "There's nothing like walking through and kicking the tires."
In addition to allowing customers to check out the finished product, another benefit is that the builders can pre-sell homes that are slated for renovation. This helps fund the project as well. When customers give their list of must-haves, it also removes the guesswork and saves time.
Even though buying a home this way likely does not save these new homeowners loads of money, it does have its perks. One of Trulia's real estate gurus and the author of Find It, Fix It, Flip It, Michael Corbett, commented that this method could save buyers time and perhaps a little cash. Corbett explained, "They're going to pay market rate for a fully renovated house, but what you are going to get is the opportunity to customize the place like you want. That saves you money because you don't have to go in and change things. It's similar to the appeal of a new construction home, because you get to pick exactly what you want."
He praised the Baltimore builders for recognizing the potential of the older neighborhoods. He also noted that while this strategy works in Baltimore and would be suited for similar areas of Atlanta, Detroit, or Chicago, for example, not every city has the three qualities necessary for this type of project. The three qualities such a project needs to have in place are: homes of similar design, homes that also need renovating, and the presence of buyers eager to purchase higher end homes.
"This is a unique point in time because flippers can come in and buy an entire neighborhood," explained Corbett. "The company can buy 20 or 30 distressed homes, all with the same design, and then fix one of them up as a great showcase for their work."
Other Stories You Might Like:
Cash Buyers More Common in Real Estate
MSN Publishes List of "Best Places for Starting Over"
Subscribe To Our Newsletter
Sign up with your email address to receive news and updates.