December Existing-Home Sales Strongest in Seven Years
February 7, 2014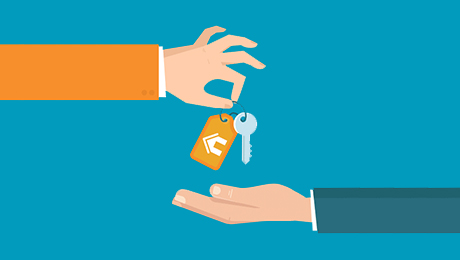 According to recent data from the National Association of Realtors (NAR), existing-home sales increased in December, making sales for all of 2013 highest since 2006. This is great news for the housing market and for the economy as a whole, as housing is a large indicator and influence on economic stability.
Existing-home sales are those transactions that include single-family homes, town homes, condominiums and co-ops. Total existing-home sales increased 1.0 percent to a seasonally adjusted rate of 4.87 million in December from a downwardly revised 4.82 million in November, but are 0.6 percent below the 4.90 million-unit level in December 2012.
Throughout the entire year of 2013, there were reportedly 5.09 million sales, which reflects a 9.1 percent gain over 2012. It was the strongest performance since 2006, NAR reports, when sales reached a peak high of 6.48 million.
"Existing-home sales have risen nearly 20 percent since 2011, with job growth, record low mortgage interest rates and a large pent-up demand driving the market," said Lawrence Yun, NAR chief economist. "We lost some momentum toward the end of 2013 from disappointing job growth and limited inventory, but we ended with a year that was close to normal given the size of our population."
Median prices also maintained healthy growth, NAR reports.
The national median existing-home price in 2013 was $197,100, which is 11.5 percent above the 2012 median of $176,800, and was the biggest increase since 2005, when the median price rose 12.4 percent.
For December, the median existing-home price for all housing types was $198,000, up 9.9 percent from December 2012.
Distressed homes, which include foreclosures and short sales, accounted for 14 percent of December sales, unchanged from November. Distressed sales accounted for 24 percent of all sales in December 2012. NAR expressed in a recent press release that the shrinking share of distressed sales has contributed some to the price growth seen currently.
The median time on the market for all homes was 72 days in December, which is up sharply from 56 days in November; however, this remains slightly below the 73 days on market for December 2012.
Here are a few more key findings from the NAR report:
Short sales were on the market for a median of 122 days in December.
Foreclosures typically sold in 67 days in December.
Non-distressed homes took 70 days to sell in December.
First-time buyers accounted for 27 percent of purchases in December, down form 28 percent in November and 30 percent in December 2012.
Want to read more? Read the original press release.
Why are existing-home sales important?
When market analysts evaluate the number of existing-home sales, they're looking at two main things: the level of buyer activity for homes that are already on the market (as opposed to new construction), and how that activity has changed since the previous year.
Existing-home sales reports can be tremendously insightful to real estate professionals, mortgage lenders, and other housing industry workers because it provides an overall look at the current pace of demand and supply. It can also be a useful tool in helping predict what may lie ahead for the market.
Subscribe To Our Newsletter
Sign up with your email address to receive news and updates.