Movoto Publishes List of "Most Exciting Small Cities in America"
February 10, 2014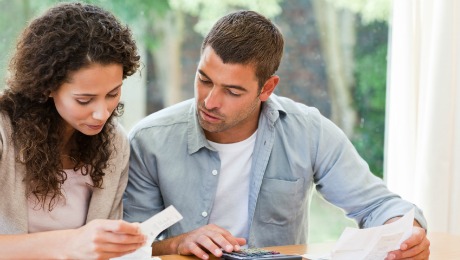 If you've ever wanted to live in a place that has small town charm but plenty of fun things to do, you may want to check out Movoto's latest selection of the "10 Most Exciting Small Towns in America." Compiled by examining several key components, including nightlife, activities, live music, and more, the list includes cities from varied locales across the nation. Here's a look at what Movoto put into the evaluation process:
Nightlife per capita (bars, clubs, comedy, etc.)
Live music venues per capita
Active life options per capita (parks, outdoor activities, etc.)
Fast Food restaurants per capita (the fewer the better)
Percentage of restaurants that are fast food (the lower the better)
Percentage of young residents ages 20 to 34 (the higher the better)
After applying the above criteria to a list of 140 small cities across the country, Movoto highlighted the top 10 towns on their blog. From Florida's Gulf Coast to the upper Midwest and several other places in between, take a look at Movoto's picks for the "10 Most Exciting Small Towns in America."
Movoto's "10 Most Exciting Small Towns in America"
These Are the 10 Most Exciting Small Cities in America By Movoto Real Estate
#10 – Sarasota, FL
Coming in at the number 10 spot, this city on Florida's Gulf Coast is home to fewer than 60,000 residents, but what it lacks in population it more than makes up for in fun. Sarasota placed first overall for live music and nightlife. It also scored high on activities, which is most likely thanks to Florida's trademark sunny weather.
#9 – San Marcos, TX
Situated about halfway between Austin and San Antonio, the city of San Marcos is home to just barely more than 50,000 people – 50,001 to be exact, according to the latest count by the U.S. Census Bureau. San Marcos ranked second for active life options. This is no surprise, considering the fact that San Marcos offers several places for hiking, fishing, and exploring the gorgeous scenery. Check out the San Marcos Springs or the San Marcos Nature Center to fully appreciate the area's natural environment. Oh, and if you're thinking of starting a family, San Marcos was also listed in Business Week's "Best Places to Raise Your Kids" survey in 2010.
#8 – Royal Oak, MI
This suburb of Detroit is home to about 57,236 residents, many of whom must have a keen appreciation for activities and nightlife. Royal Oak boasts a wide selection of live music venues, pubs, breweries, nightclubs and more. For the more family-oriented crowd, Royal Oak won't disappoint with The Detroit Zoo, which is one of the area's leading tourist attractions.
#7 – Lakewood, OH
Home to only abouy 52,131 residents, Lakewood's motto is simple: "A Great Place to Call Home." Apparently the folks at Movoto agree, bringing this small Ohio town in at number seven on the list. Live music venues seem to be what helped Lakewood stand out, but Lakewood also offers attractions such as Lakewood Park, The Beck Center for the Arts, and a ton of great restaurants and shops.
#6 – Manhattan, KS
Home to Kansas State University, "Fake Patty's Day," and about 52,281 people, Manhattan earned the number six spot in Movoto's list. In addition to offering great restaurants, nightlife and cultural facilities, Manhattan also has a sense of humor. The city's nickname is "The Little Apple," as a nod to the city's New York counterpart.
#5 – New Brunswick, NJ
Earning the number five spot, this New Jersey town placed fourth for residents ages 20 to 34 and came in 19th for nightlife. New Brunswick is also home to Rutgers University, top-rated medical facilities, a diverse population and rich history.
#4 – Lancaster, PA
Lancaster ranked seventh overall in nightlife, which helped boost its rank to fourth place. According to Movoto, Lancaster also did very well in terms of its percentage of non-fast food restaurants (96 percent), and its number of residents age 20-34 (27 percent).
#3 – Chapel Hill, NC
Active life options abound in this quaint but quirky North Carolina suburb. Chapel Hill earned a fourth place rank for active life options (no shock there, considering the large student population and plentiful parks). As for nightlife, Chapel Hill ranked 14th.
#2 – La Crosse, WI
La Crosse may not be on a lot of people's radar when it comes to nightlife, but as Movoto content editor Randy Nelson writes, "…the numbers don't lie." This Midwestern town earned the number five rank when it came to nightlife. It also did superbly well when it came to active life options and the 20-34 crowd.
#1 – Hoboken, NJ
Earning the number one spot on Movoto's list is the hip town of Hoboken, which is arguably New Jersey's most exciting city – and apparently America's most Exciting Small Town! Hoboken did remarkably well in all categories, but really shined in the young population criteria. A full 46 percent of the town's population is between 20 and 34.
Check out More "Best Places" Posts!
MSN Publishes List of "Best Places for Starting Over"
Realtor.com's "Most Searched ZIP Codes"
Subscribe To Our Newsletter
Sign up with your email address to receive news and updates.