Buying a Home After a Short Sale
February 12, 2014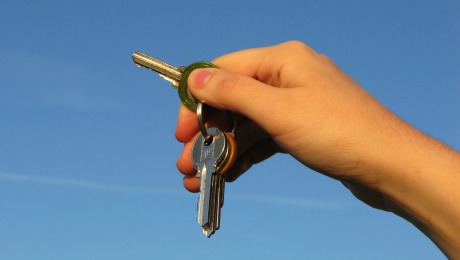 For people who had to sell their homes in a short sale arrangement, the prospect of buying a home again may seem risky, difficult, or even impossible. However, the dream of homeownership can still become a reality for people who've had short sales – all it takes is a little know-how and patience.
How long do I have to wait before I can qualify for a home loan?
The minimum waiting period requirements for buying a home after a short sale may vary depending on the type of mortgage for which a buyer is applying. Those who have a short sale behind them usually have to wait a minimum of two years to qualify for home financing again. However, the time frame can be longer depending on the type of loan and down payment.
To qualify for a conventional home loan after a short sale, the borrower must wait two years and put 20 percent down. The wait is extended to four years with a 10 percent down payment and seven years for less than 10 percent.
Clearly, the bigger the down payment, the less time you have to wait to be eligible for home financing; however, many people can't afford to put 20 percent down on a major home purchase.
According to the United States Census Bureau, the average home price in 2010 was $272,900. A 20 percent down payment on a mortgage that size would be more than $54,000. Not everyone has that kind of cash in savings. The good news is there is a more affordable alternative – the FHA loan.
Qualifying for an FHA loan after a short sale
With an FHA loan, borrowers who've had a short sale will need to wait three to five years before qualifying and can pay as little as 3.5 percent down. FHA loans are a popular choice for homeowners who don't have a lot of money for a substantial down payment. With a short sale, there's essentially no chance that the homeowner made a profit on the sale of the home, so there's no money to put toward the next home purchase. However, the three year waiting period does give potential borrowers time to save up.
Although short sellers can still qualify for the same FHA loan as any other borrower, the lender may still view a short sale borrower as a higher risk. Don't be surprised if your lender wants to know the circumstances behind your short sale. Was it due to a job transfer? Were you trying to avoid foreclosure? Or was it simply to get out of an underwater mortgage? The reasons behind your short sale may not have a huge impact on whether or not you get approved, but it will certainly play a role in determining your level of risk.
Having said that, it should be noted that the FHA recently went back and reviewed their waiting period policy and now it may even be possible to qualify for an FHA loan in as little as 12 months after the close of a short sale.
According to financial guru Clark Howard, "…the FHA went back and analyzed behaviors and found folks who lost their homes after extended unemployment or a massive drop in income — situations that are termed "beyond a borrower's control" — don't pose as much risk as previously thought."
Howard goes on to explain the general requirements for having the 3-5 year waiting period waived:
"If that's your situation and you can show you've recovered financially and you agree to attend housing counseling…you will have the normal wait of 3 to 5 years waived and you may be able to qualify again."
Howard offers another piece of advice for people who have had a short sale – stay on top of your credit! Apparently, some credit reporting agencies mislabeled short sales as foreclosures in the past and therefore the would-be borrower was penalized with an even longer waiting period. This had a big effect on people trying to get Fannie Mae loans, as Fannie Mae's waiting period is two years for a short sale and seven years for a foreclosure.
Keeping track of your credit is wise for any consumer; however, if you're trying to qualify for a home loan it's imperative that you check your credit report and fix any errors before you apply for financing.
Related Topics:
What is Mortgage Servicing?
Americans Still Thankful for Homeownership, According to Survey
Subscribe To Our Newsletter
Sign up with your email address to receive news and updates.