Should you attend a home buyer workshop or seminar?
February 14, 2014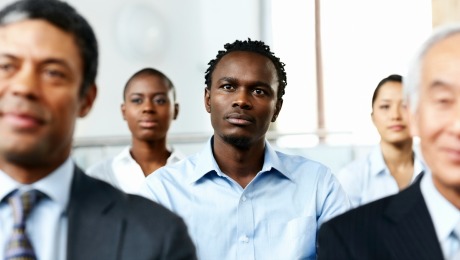 Before you buy a home, whether you're purchasing for the first time, or you're entering the market again after several years, it pays to be informed. The home buying process can be complex, and it's not uncommon to get overwhelmed. One way folks choose to educate themselves on all aspects of the home purchasing journey is to attend a workshop or seminar – but is it really worth it? And how do you know if the information being presented is legitimate?
What are home buyer workshops?
Home buyer workshops and seminars are often organized by nonprofit housing agencies, real estate companies or third party companies related to the mortgage or real estate industry. Many times, these events are offered for free. In other instances, an attendance fee may be required.
Generally speaking, home buyer workshops are intended to help educate consumers on the ins and outs of shopping for a home, working with a real estate agent, getting approved for a mortgage, and other related topics. Sometimes home builders host home buyer workshops or seminars and include information on purchasing a newly constructed in a planned community.
How much do they usually cost?
If you see a posting or advertisement for a home buyer workshop, seminar or webinar and they are requesting a fee to attend, it's not necessarily a red flag that it's a scam. However, consumers should be very wary of seminars that are asking a high price. Of course, "high" is relative. Some workshops range in price from $20 per individual to $100 per family.
Here's an example of a legitimate housing education event from the Citizens Housing And Planning Association, a nonprofit housing organization in Massachusetts:
"First Time Home Buyer Class
Sponsored by City of New Bedford Office of Housing & Community Development
$20/individual; $25/couple"
How do I find out if a workshop is a scam?
The best thing to do is research the company or organization that is hosting and/or sponsoring the event. In the example above, the organizer is a register nonprofit organization that is directly related to housing. The sponsor is an office of the city government. Both of these sound like perfectly legitimate backers. Something to watch out for is any event with organizers/sponsors that are corporate entities or marketing companies.
Also, beware of any seminars/workshops that require you to give any personal information or tell you that you'll be required to hear a sales presentation. That's their way of saying, "we're going to find out as much as we can about you and then try to get you to buy something."
Where can I find legitimate housing seminars/workshops in my community?
The best place to start is with your local housing authority. Get their contact information, give them a call and ask if they offer any homeownership or home buying workshops or classes.
Another good place to look is in your local newspaper or business journal. Oftentimes, these events will be publicized to reach as many potential attendees as possible. Just remember to do your homework before attending!
If you're already working with a real estate agent, he or she may be able to direct you to some great local home buying resources as well. Your agent likely knows about the various legitimate homeownership educational events that are going on locally.
You might also like:
Common Misconceptions of First Time Home Buyers
Frequently Asked Questions About Mortgage Rates
Subscribe To Our Newsletter
Sign up with your email address to receive news and updates.