USDA Offering Land Easements to Hurricane Sandy Victims
February 21, 2014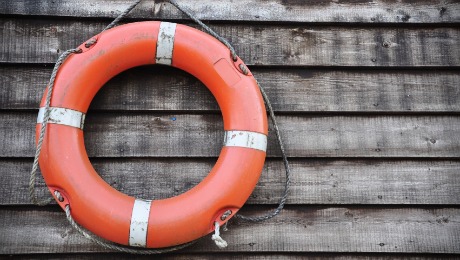 Landowners whose properties were impacted by Hurricane Sandy may be eligible for special floodplain easements from the United States Department of Agriculture. According to a January 27 press release, the USDA will be accepting applications for easements until April 18, 2014. This will be the second round of applications to be accepted.
"During the first sign-up, some landowners and potential project sponsors didn't have enough time to apply, didn't know they were eligible, or weren't aware of the program," Natural Resources Conservation Service (NRCS) Chief Jason Weller said. "This second sign-up period is another opportunity to reach more landowners who need relief and assistance."
In December 2013, NRCS announced the first round of applicants selected for enrollment, which could put about 400 acres in perpetual, floodplain easements to help protect against future floods. Landowners in Connecticut, New Jersey and New York were selected.
What are Floodplain Easements?
As part of the USDA's Emergency Watershed Protection Program, floodplain easements are essentially a way to help landowners improve and protect their property and help the government conserve land and protect the environmental integrity of the area. Floodplain easements typically include restoration and conservation of flood damaged sites, with the landowner giving up any development rights in exchange for payment or tax benefits. Landowners still retain certain rights to the land, including control of access and undeveloped recreational uses such as hunting.
"Floodplain easements are a long-term solution to provide relief for landowners while preventing future damage from flooding," said Agriculture Secretary Tom Vilsack. "The Obama Administration is continuing to work with states, local governments and the private sector to help the victims of Sandy recover. This new round will allow eligible landowners to apply to place more critical floodplain acres under easement."
To learn more about how the easement process works, visit the USDA EWP program page.
Eligibility Requirements
The floodplain easements will be granted based on several factors. First and foremost, the land must be located in a county that was affected by Hurricane Sandy and where a major disaster was declared pursuant to the Robert T. Stafford Disaster Relief and Emergency Assistance Act in Connecticut, Delaware, Maryland, Massachusetts, New Hampshire, New Jersey, New York, Ohio, Pennsylvania, Rhode Island, Virginia and West Virginia.
Both private lands and those owned by local and state governments are eligible, as long as they are located in a floodplain that is not subject to todal influence or action from storm waves. Lands with structures, such as homes, are eligible for enrollment as well as lands that are open or used for agriculture. If a structure is present, NRCS will cost-share the removal or demolition of that structure and enroll the remaining lot in a permanent easement.
Additionally, the land must also meet the following requirements:
Damaged by flooding at least once within the previous calendar year or damaged by flooding at least twice in the past 10 years (in both cases, the land must have been flooded during Sandy);
Would contribute to the restoration of flood storage and flow, provide for control of erosion, or improve the practical management of the floodplain easement; or
Could be inundated or adversely impacted as a result of a dam breach.
Terms & Compensation
The easements under this program are permanent in term. Easement compensation rates and ranking priorities vary by location and depend on where the land is in the floodplain and how it is used. Interested landowners should contact their local USDA Service Center to learn more about the program and submit an application prior to the April 18, 2014 deadline.
Other Posts You Might Like
Snow Removal Info for Property Owners
Subscribe To Our Newsletter
Sign up with your email address to receive news and updates.