U.S. Economy Saw Solid Growth in Fourth Quarter
February 23, 2014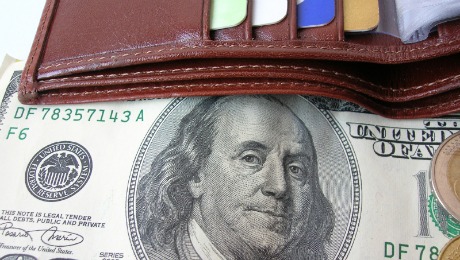 Experts from the Commerce Department presented much anticipated proof that the U.S. economy is continuing on the upward path. According to a recent report, the GDP (gross domestic product) – the broadest measure of economic activity – grew at an annual pace of 3.2 percent in the fourth quarter of 2013. This figure exceeded economists' predictions, yet came in a bit lower than the 4.1 percent growth rate in the third quarter.
The important thing to note here is that the growth, while perhaps modest, is steady. Driven largely by consumer spending, the latest economic data is welcome news. Consumer spending increased to a 3.3 percent annual pace overall, the highest level in three years.
The strongest segment of consumer spending was in food services and accommodation. This category includes restaurants, hotels, bars and so on. According to a recent CNN Money article, spending on these services alone increased to a 10.2 percent annual rate in the fourth quarter, the most rapid pace since the early 90s.
Nearly every other category of consumer spending also increased, including autos, clothing and health care. Could this indicate that Americans are feeling more confident in spending, or could it mean more Americans are now in positions where they are making more money? Perhaps it's both; however, recent reports revealed that jobless claims actually experienced a surprise jump in the fourth quarter.
Nevertheless, the improvements in the overall economy are enough to paint a promising picture for future growth. Furthermore, home values have continued to move upward and fewer homeowners are underwater in their mortgages – which could mean a more robust real estate market is around the corner.
Check back often to read more about economic and real estate news. In the meantime, here are a few more posts you might enjoy:
Builder Confidence Rises in December
Can I Use HARP on a Second Home or Investment Property?
Subscribe To Our Newsletter
Sign up with your email address to receive news and updates.