Madison, WI Real Estate Market Update
February 24, 2014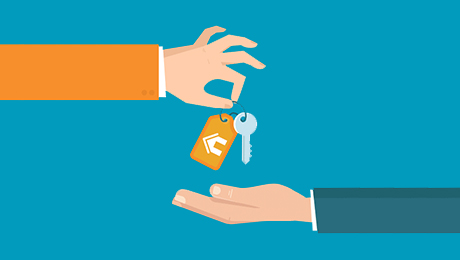 Real estate in Wisconsin's capital city is looking great. Like in many other parts of the country, home values here are on the rise, leading to increases in median sales prices on a year over year basis.
Median sales prices are on the upward path, yet remaining fairly affordable. According to recent information from real estate and foreclosure tracking firm RealtyTrac, the median sales price for homes in Madison, WI was $197,000 in December 2013. This represents a 2 percent increase (which translates to about $4,500) from December 2012.
The median list price for Madison homes in December was reported at $199,900 by RealtyTrac. This represents a zero percent change since December 2012, which indicates that, while sales prices have gone up slightly, list prices have remained largely stationary. Could this mean more buyers are willing to negotiate higher prices to get the home they want? Perhaps. In high-demand areas it's not uncommon for buyer demand to generate bidding wars. While we haven't exactly heard of any cutthroat bidding wars coming out of Wisconsin, that's not to say it's impossible – especially as Spring approaches.
As far as the distressed market goes, Madison is starting to see a bit more foreclosure filings, with a 29 percent increase from December 2013 to January 2014. Compared to the same time last year, Madison's foreclosure filings were six percent higher.
The median sales price for a distressed home was $154,534. That translates to about a 22 percent discount from non-distressed home sales.
About Madison
Home to approximately 240,323 residents, the city of Madison is a vibrant and beautiful place to live, work and play. From sailing the waters of Lake Mendota to strolling through the Olbrich Botanical Gardens to enjoying the free rooftop concerts at Monona Terrace, there are plenty of fun things to do in "Madtown."
As for the local business scene, Madison is home to several top employers, including the University of Wisconsin-Madison, University of Wisconsin Hospital and Clinics, Alliant Energy, American Girl, and Oscar Mayer. Because Madison is the state capital, the Wisconsin state government is also a major employer in the city.
Area Resources
Real Estate in Madison
Looking for your next dream home in Madison? Check out some of these awesome listings, courtesy of Trulia:
1314 Carpenter Street
Spacious townhome in a prime location! Two bedrooms, two baths, two half-baths – more than 1,806 square feet! Asking $150,000
123 N Blount Street #503
Authentic loft with industrial chic style. Lots of windows allow for plenty of natural light, exposed brick walls add character, rooftop terrace offering views of the Capitol. Urban living at its best!
7313 Southern Oak Place
Four bedroom, 3.5 bath, more than 3,700 square feet. Beautiful, open layout with luxurious touches throughout. Asking $398,000 – motivated sellers!
Subscribe To Our Newsletter
Sign up with your email address to receive news and updates.