Tips on Hiring a Home Stager
February 26, 2014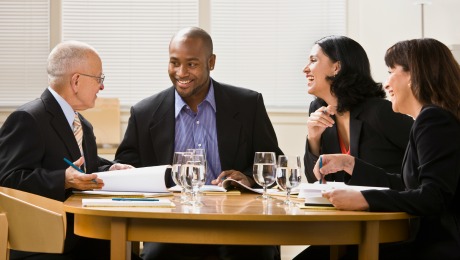 As spring approaches, the real estate market is likely to get a lot more competitive. Give your home for sale an edge by investing in a professional home staging service. But before you sign a contract, take a look at the following tips for finding the best home stager for your dollar!
1. Understand what a home stager actually does.
Your home stager is not your real estate agent. He or she is hired to make your home look inviting, stylish and attractive – they aren't on board to answer legal questions or offer advice on your home's pricing. Although a home stager's job is akin to marketing, they do it through creating a visually appealing "product" (i.e. your living space) that will hopefully entice prospective buyers to put in an offer. They do not usually take photos or post them to your home's online listing. That's something you or your real estate agent will do.
Sometimes stagers working with clients on a tight budget will offer consultation services, providing homeowners with insight into how they can effectively "stage" their homes themselves. For instance, a home staging consult may include advice on how to arrange existing furniture, tips for de-cluttering, or the option to rent certain items to help "set the stage" during a home viewing or open house.
Other times, home stagers will bring in furniture and home decor from their own supply and arrange it to best suit your home's space. This full-service approach can be especially helpful for homeowners who are not living in the same area as the home they are selling.
2. Get referrals and do research online.
Before hiring a home staging pro, ask around for recommendations. Perhaps someone at your office or church has worked with a home stager in the past? Maybe the owners of the home that sold down the street could give you a review of the staging company they used? Word of mouth is likely a home stager's biggest means of advertising, so don't just rely on print ads or commercials. That being said, don't be afraid to do a little research after you've gathered a few names. Check with the Better Business Bureau, or scan Google Plus Local for client reviews. Just keep in mind that it's impossible to please everyone, and even the best of the best home stagers are likley to get a negative review from time to time.
3. Know what to ask when meeting with a home stager.
If you've never worked with a home staging company before, you might be unsure of what to ask during your initial consult. Here are a few key questions to help get you started:
Will you be bringing in your own items, or will we be using my stuff?
How do you charge? By room, by items, etc?
What type of contract agreement do you offer? Will I be able to cancel at any time? Or will I be committed until the home sells?
Can you walk me through the process, so I know what steps you will take to stage the home?
4. Understand your own obligations.
Your home stager is hired to help bring out your home's best features. In order for them to do their job effectively, you will need to do your part to make sure your home stays clean, inviting, and well-maintained even after the stager leaves. Most stagers will offer you advice on how to keep your home looking fabulous after their work is done. Keeping the "staged" condition is important, especially if you anticipate a lot of potential buyer traffic. Failing to take care of the items your stager is loaning you, or neglecting to keep you home clean, will only hurt your chances of getting a sale – not to mention the fact that it will basically be a waste of the home staging investment.
5. Discuss the options.
Home staging can be a very customizable service. Depending on your needs and budget, you may only want to have one or two rooms professionally staged. On the other hand, perhaps you are selling a vacant home and want the stager to make it look like a family of five lives there (albeit a neat and tidy family of five). Talk to the stager about the different options and how to get the most value for your home staging dollar. If a home stager is not willing to be flexible on their service options, that could be a red flag. That being said however, don't disregard a professional home stager's advice. If they've been in the business long enough, they are likely to know what works and what doesn't for your type of home.
Other Posts You Might Enjoy:
Online Home Buyers Say They're More Likely to Need a Real Estate Agent
Boosting Curb Appeal on a Budget
Subscribe To Our Newsletter
Sign up with your email address to receive news and updates.