Refinancing When You Don't Qualify for HARP
February 27, 2014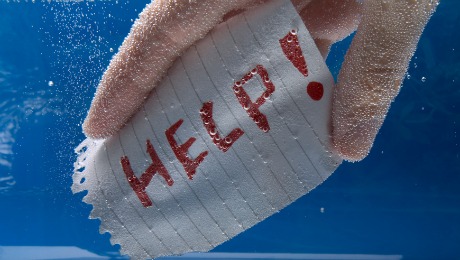 The Home Affordable Refinancing Program has helped millions of struggling homeowners refinance to a more affordable interest rate, despite owing more on their mortgage than their homes are worth. But in order to qualify for a HARP refinance, borrowers have to meet all of the following criteria, per the Making Home Affordable government program:
The mortgage must be owned or guaranteed by Freddie Mac or Fannie Mae.
The mortgage must have been sold to Fannie Mae or Freddie Mac on or before May 31, 2009.
The mortgage cannot have been refinanced under HARP previously unless it is a Fannie Mae loan that was refinanced under HARP from March-May, 2009.
The current loan-to-value (LTV) ratio must be greater than 80%.
The borrower must be current on the mortgage at the time of the refinance, with a good payment history in the past 12 months.
Does this mean borrowers who do not meet the above qualifications are out of luck? Not necessarily.
Refinancing an Underwater Mortgage When You Don't Qualify for HARP
If you don't meet the eligibility guidelines for HARP, you may still be able to qualify for a refinance loan. Of course, each lender will have certain other qualifying requirements and these requirements will vary from loan program to loan program; however, before throwing in the towel, you should contact your loan professional for guidance.
The most important step in pursuing a refinance when you are low on equity is to contact your lender to request a mortgage consultation. Your lender will be very familiar with the type of loan you have and may be able to suggest certain strategies for refinancing or they may be able to point you in the direction of a specific refinance program for which you would be eligible.
FHA
If your mortgage is backed by the Federal Housing Administration, for instance, you may be eligible for an FHA Streamline Refinance – even if you are underwater in your loan.
According to Zillow's Underwater Resource Center, the general eligibility requirements for an FHA Streamline Refinance are as follows:
You will not have made a late payment in the past 12 months.
You will not have completed an FHA Streamline Refinance in the prior 6 months.
If you meet these guidelines, your lender can help you go over fees and other closing costs to determine if an FHA Streamline Refinance is right for you.
VA
If your loan is backed by the Veterans Administration (VA), you may be eligible for an Interest Rate Reduction Refinancing Loan (IRRRL). The main eligibility requirement for this program is that the borrower must refinance into a loan with a lower interest rate unless he or she is switching into a fixed rate mortgage from an adjustable rate mortgage (ARM).
USDA
If your loan is backed by the United States Department of Agriculture (USDA), you may be eligible for the Single Family Guaranteed Rural Refinance Pilot. Please note that this program is only currently available in the following states: AL, AR, CA, FL, GA, IL, IN, KY, MI, MS, NV, NJ, NM, NC, OH, RI, SC and TN.
The general eligibility requirements for this program are as follows:
You will not have made a late payment in the past 12 months.
Your current mortgage rate must be 100 basis points higher than the refinance rate. Example: If your current interest rate is 6 percent, you would need to refinance into a rate that is equal to or lower than 5 percent.
If your loan is not backed by any of the above-mentioned government agencies, and you would still like to explore refinancing options, discuss the possibilities with your lender. Even if you currently do not qualify for a refinance loan, your mortgage consultant may be able to offer valuable insight into how to build equity faster. For example, switching to bi-weekly payments or making home improvements that will increase your home's value.
Remember, if you're an underwater home owner, you're not alone. The falling home values after the housing boom left millions of Americans struggling to regain equity. The most important thing you can do is communicate with your lender, keep up-to-date on your mortgage payments, and stay positive.
Subscribe To Our Newsletter
Sign up with your email address to receive news and updates.