Farm Bill Impacts USDA Rural Housing Lending Availability
March 4, 2014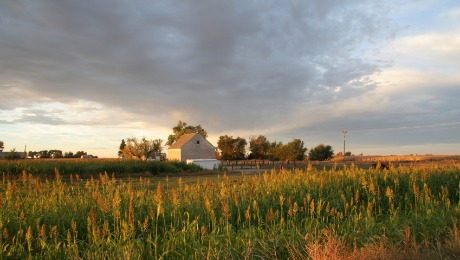 In a move that was met with strong approval from the National Association of Home Builders (NAHB), Congress passed legislation, one aspect of which will provide millions of rural Americans continued eligibility for USDA Rural Housing home financing.
The Farm Bill is a $1 trillion piece of legislation aimed in part at maintaining access to rural housing programs. Under the bill, over 900 communities across the US will keep their status as rural areas and thus access to USDA Rural Housing programs aimed at helping low-income households obtain home ownership. The bill allows for the continued use of current USDA maps, rather than those that were drawn following the 2010 census, and expands the definition to include communities of up to 35,000 residents. The NAHB estimates that the bill will generate $1.2 billion in investment in these areas, including the construction of new housing units.
[Related: Explore some of the pros and cons of USDA mortgages]
The bill addresses far more than rural housing. It also offers amendments to the 80 year old agricultural subsidy system, under which farmers were paid for planting some crops instead of others. The new bill eliminates the subsidies in favor of a stronger crop insurance program. Crop insurance will be cheaper and pay out benefits for lower level claims, as compared to the previous system. This makes farming a far less risky proposition, particularly with the widespread droughts and extreme weather events of recent years. Small independent farms are expected to benefit especially from the changes, as crop insurance is a large factor in their bottom line.
See related post: U.S. Economy Saw Solid Growth in Fourth Quarter