New Home Sales Make a Comeback in January
March 9, 2014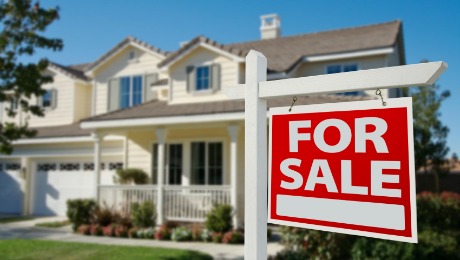 Sales of newly built homes bounced back at the start of 2014, reaching the strongest pace since 2008! According to recent information from official government sources, sales of new, single-family homes rose 9.6 percent to a seasonally adjusted annual rate of 468,000 units in January from an upwardly revised pace of 427,000 units the previous month.
Data released in late February from the U.S. Department of Housing and Urban Development (HUD), the U.S. Census Bureau, and the National Association of Home Builders (NAHB) shows that despite recent unfavorable weather conditions, buyer demand is still strong – strong enough so that a low supply of homes and lots may be the only thing tempering the growth.
"The fact that the cold weather that hit much of the country didn't stop home buyers from going out and purchasing a piece of the American dream is a great sign," said Kevin Kelly, chairman of NAHB and a home builder from Wilmington, Del. "However, the very low supply of new homes on the market and the continued concern of available buildable lots still have builders cautious about getting ahead of themselves."
NAHB chief economist David Crowe commented on how the overall state of the housing and mortgage market is helping to bring more buyers into the fold.
"We saw a weaker sales number in December 2013 than was previously trending, and I think much of January's increase is due to sales catching up with pent up demand," said Crowe. "Still, there is little doubt that historically low interest rates, affordable home prices and a healing economy are bringing buyers back into the market."
Regional Trends for New Home Sales
According to the NAHB, sales of newly built homes were strong in three of the four major regions. The South, the West and the Northeast showed good improvement, with gains of 10.4 percent, 11.0 percent, and 73.7 percent, respectively. New-home sales in the Midwest fell by 17.2 percent.
Inventory of New Homes in the U.S.
The NAHB reports that the inventory of new homes for sale remained steady at 184,000 units in January. This represents a 4.7 month supply at the current sales pace.
Benefits of Buying a Newly Built Home
The ability to customize.
Many new homes are more energy efficient.
Fewer repairs/changes needed after move-in.
Many come with a builder's warranty.
May have more bargaining power, since the builder is not emotionally attached to the home.
Thinking of purchasing a newly constructed home? Talk to the mortgage experts at eLEND for a free rate quote and no-obligation mortgage consultation. Simply call 800-634-8616 or submit online and an eLEND loan officer will reach out to you after reviewing your information.
Subscribe To Our Newsletter
Sign up with your email address to receive news and updates.