Consumer Spending Rebounds in February
March 10, 2014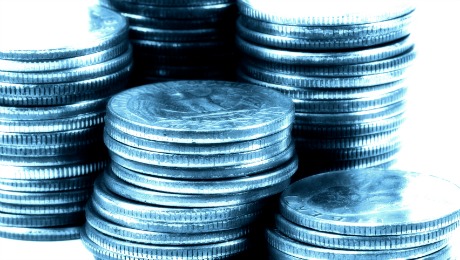 How much money do you think you spend in a day?
According to the latest results of a Gallup poll, the average American spent $87 a day in February. That's nine bucks more a day from the $78 average in January, which was the lowest estimate in 14 months.
The results of the Daily Self-Reported Spending poll are based on more than 13,000 Gallup Daily tracking interviews with U.S. adults throughout the month. Each day, Gallup asks survey respondents to report their spending for the previous day, leaving out normal household bills and major purchases like buying a home or a car. The amount of money each respondent reports having spent is an estimate of discretionary consumer spending. In other words, it shows about how much money Americans are spending on things like luxuries or smaller, unexpected expenses.
Historically, February results usually match or exceed those reported in January. This is thought to be due to consumer pullback after heavy spending over the holidays. The $9 increase between January and February of this year indicates that consumers are either in better positions to spend money or they are making up for lost spending opportunities due to January's harsh weather.
According to Gallup, consumer spending in February spiked near the middle of the month. This is a fairly typical occurrence, as many workers are paid every two weeks and spending "tends to increase around traditional paydays in the beginning and middle of each months."
Be that as it may, spending estimates did exceed $100 on the days leading up to and immediately following Valentine's Day, which fell on a Friday this year. This helped boost the February estimate higher for sure; however, Gallup reports that it's not entirely clear whether or not this boost was directly related to Valentine's Day spending specifically. In previous years, Valentine's Day spending was similar to daily spending estimates during the remainder of the month.
Daily Self-Reported Spending Monthly Averages for February:
2008 – $106
2009 – $64
2010 – $59
2011 – $61
2012 – $63
2013 – $83
2014 – $87
Daily Self-Reported Spending Daily Averages for February 2014:
Feb. 02 – $80
Feb. 09 – $87
Feb. 16 – $114
Feb. 23 – $89
Spending Trends Among Income Levels
In a surprising twist, spending among upper-level income groups remained unchanged from January to February. Instead, the lower- and middle-level income groups drove the spending increase, with an average daily spending estimate of $79 – $10 more than it was in January.
Could this be a preview of further increases to come this spring? As the weather warms up, kids get out of school for spring break, and more and more people enter the real estate market, it wouldn't be surprising if the daily spending figure continues along the upward path.
You might also like:

States with the Highest Minimum Wage
Foreclosures Hit Six-Year Low
Subscribe To Our Newsletter
Sign up with your email address to receive news and updates.